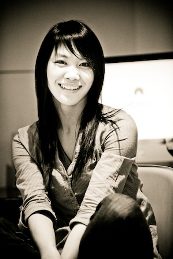 Gillian Sze is a native of Winnipeg, Manitoba. She studied in Montreal where she earned a Master of Arts degree in creative writing at Concordia University in 2008. Her graduate thesis, a collection of poems based on visual art from a range of cultures, is entitled Tending Ice Gardens and is the basis of Fish Bones. Sze earned a Ph.D. in Études anglaises from Université de Montréal. In 2011, Sze won the Quebec Writers' Federation's 3Macs carte blanche Prize for her poem "Like This Together". With Rob Huynh, Sze launched an online journal, Branch Magazine, to explore the relationship between visual and literary arts. Sze continues to live in Montreal where she teaches creative writing.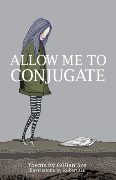 Poetry (Chapbook)
Allow Me to Conjugate
Art by Roberutsu.
Montreal: WithWords Press, 2010.
(70 copies)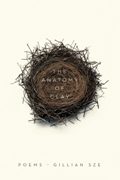 Poetry
The Anatomy of Clay
Toronto: ECW Press, 2011.
PS8637.Z425 A63 2011
Publisher's Synopsis (From its website)
Taking off from the Promethean myth of human creation, Gillian Sze's second poetry collection explores the "anatomy of clay" and the individual as a sentient mystery. At times reflective, instructional, playful, or strange, the first section, Quotidianus, offers observational poems, which recount intimate and ordinary moments often missed, overlooked, or forgotten. Sze tugs at the fabric of habit and amidst the urban mundane finds her subjects in a woman waiting for the bus, a neighbour who talks to his plants, a girl smoking after a storm. The following section, Extimacy, takes a lyrical and confessional turn, veering inwards, dealing reflexively with the materiality of inner life: the self as ingredients, the self as experiment, the self as animal and artist. The Anatomy of Clay finds exceptions in the most prosaic conditions and the ineffable distinctions between people, selves, objects, and histories.

Poetry
Fish Bones
Toronto: DC Books, 2009.
PS8637 .Z425 F57 2009
Publisher's Synopsis
In her debut collection, Gillian Sze takes a random walk through the art museum and finds the drama of life framed in a series of powerful and precise artefact poems. Sze's ekphrastic verse is unrelenting in its commitment to action. Each poem follows its own impetus, the origin of which is always a deeply felt encounter, whether aesthetic, familial, erotic, or exotic. Vacillating deftly between the suspended space-time of a museum exhibit and the charged urgency of the lives she imagines, Fish Bones is a collection at once stirring and arresting, tender and coolly true.
Awards and Honours
2009 McAuslan First Book Award (Quebec Writers' Federation)–Shortlisted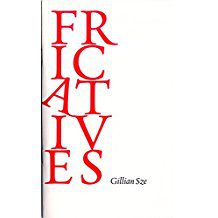 Poetry (Chapbook)
Fricatives
Kentville, N.S.: Gaspereau Press, 2016.
The Devil's Whim Occasional Chapbook Series; No. 30
Edition of 300 copies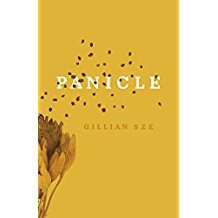 Poetry
Panicle
Toronto: ECW Press, 2017.
PS8637 .Z425 P36 2017
Publisher's Synopsis (From its website)
In Panicle, Gillian Sze makes her readers look and, more importantly, look again. It's a collection that challenges our notion of seeing as a passive or automatic activity by asking us to question the process of looking. The book's first section, "Underway," deals with the moving image and includes both poetic responses to film theory and lyrical long poems while also reimagining fairy tales. The next section, "Stagings," takes its inspiration from the still image and explores a wide range of periods, movements, and media. Sze's focus on the process of looking anticipates "Guillemets," a creative translation of Roland Giguère's 1966 chapbook, Pouvoir du Noir, which contains a series of poems accompanied by his own paintings. Sze's approach to Giguère is two-fold: she "translates" his text, and artist Jessica Hiemstra provides a visual response to her translation. The final section, "Panicle," continues the meditative quality of "Guillemets" in a suite of poems that ruminate on nature, desire, and history.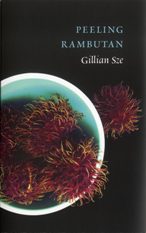 Poetry
Peeling Rambutan
Kentville, N.S.: Gaspereau Press, 2014.
PS8637 .Z495 P44 2014
Publisher's Synopsis (From its website)
A poetic travelogue, Gillian Sze's Peeling Rambutan meditates upon the rifts between immigrant parents and their Canadian-born children and the struggle of overlapping values which sometimes arises when we view the complexity of our heritage through the lens of the present. Rooted in Sze's first experience of Asia, these poems mingle the familiar spaces of her childhood home in Winnipeg with impressions of the distant villages of her parents' origins. The result is a complex exploration of the relationship between identity, place, and history. …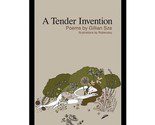 Poetry (Chapbook)
A Tender Invention
Art by Roberutsu.
Montreal: WithWords Press, 2008.
(Issued in two versions: one with colour ill., one with black and white ill.)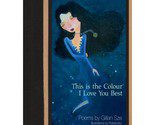 Poetry (Chapbook)
This is the Colour I Love You Best
Art by Roberutsu.
Montreal: WithWords Press, 2007.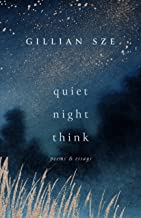 Mixed Format (Poetry and Prose)
Quiet Night Think: Poems & Essays
Toronto: ECW Press, 2022.
e-book (Access restricted to members of the university community)
Publisher's Synopsis (From its website)
During the remarkable period of early parenthood, Sze's new maternal role urges her to contemplate her own origins, both familial and artistic. Comprised of six personal essays, poems, and a concluding long poem, Quiet Night Think takes its title from a direct translation of an eighth-century Chinese poem by Li Bai, the subject of the opening essay. Sze's memory of reading Li Bai's poem as a child marks the beginning of an unshakable encounter with poetry. What follows is an intimate anatomization of her particular entanglement with languages and cultures.
In her most generically diverse book yet, Sze moves between poetry and prose, mother and writer, the lyrical and the autobiographical, all the while inviting readers to meditate with her on questions of emergence and transformation: What are you trying to be? Where does a word break off? What calls to us throughout the night?
Awards and Honours
2022 The Globe 100 (Globe and Mail, 2 Dec. 2022)
2023 Pat Lowther Memorial Award (League of Canadian Poets) (Finalist)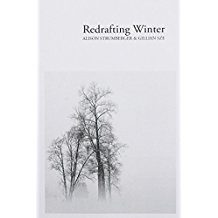 Mixed Format
Redrafting Winter
Co-author: Alison Strumberger.
Ottawa: BuschekBooks, 2015.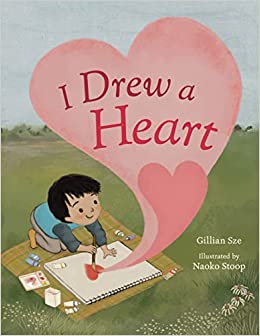 Fiction (Juvenile, Picture book)
I Drew a Heart
Illustrated by Naoko Stoop.
Little Brown Books for Young Readers, 2023.
forthcoming Dec. 2023
Publisher's Synopsis (From its website)
A little boy spends the day drawing hearts—wavy hearts, wiggly hearts, wide hearts and tiny hearts, broken hearts and polka-dotted hearts—and each heart a reminder of a favorite memory: dancing, kite flying, first steps, and more.
This poignant and lyrical book with vibrant illustrations celebrates a multigenerational family, creativity, and love.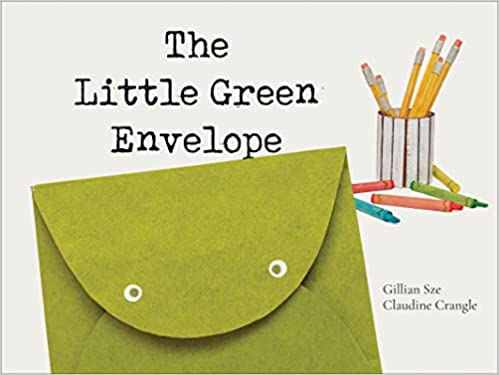 Fiction (Juvenile, Picture book)
The Little Green Envelope
Illustrated by Claudine Crangle.
Toronto: Groundwood Books, 2023.
forthcoming August 2023
Publisher's Synopsis (From its website)
Olive's friend has moved away, and Olive wishes she could visit her. A little green envelope, lost in the bottom of the desk drawer, knows how Olive feels. It, too, wants so much to travel, and imagines zipping up and down conveyer belts and bouncing along in a mail bag, on its way to deliver an important letter. An old postcard reassures that for every occasion, there is an envelope … but it seems like it will never be the little green envelope's turn.
When Olive's grandpa suggests writing her friend a letter, the little green envelope hopes and hopes that it will be chosen to carry the letter to its destination — but will it be a perfect fit?
A diagram on the endpapers shows how readers can create their own little green envelopes!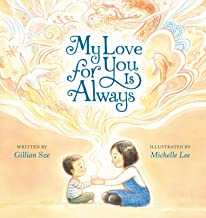 Fiction (Juvenile, Picture book)
My Love for You is Always
Illustrated by Michelle Lee.
New York: Philomel Books, 2021.
PZ7.1.S94 M95 2021
Publisher's Synopsis (From its website)
What is love? a child wonders. What does it feel like, smell like, taste like? How does it move? How long does it last?
And as she prepares a traditional Chinese meal for her family, the child's mother replies: her love for him is rosy as wolfberries, warm like tea, sweeter than the red dates she puts in his soup. It shines through the water like its own brilliant sun. It goes round and round with no beginning and no end. Because a mother's love for a child is always there, warm and soft, broad and tender.
In this tender story that pairs beautifully poetic words with brilliantly stunning art, a mother's love comes alive on the page and wraps readers in its warm embrace.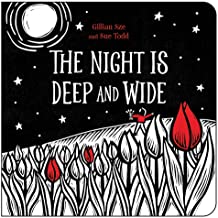 Fiction (Juvenile, Board book)
The Night is Deep and Wide
Illustrated by Sue Todd.
[Victoria]: Orca Book Publishers, 2021.
PZ7.1.S94 N54 2021
Publisher's Synopsis (From its website)
Stunning illustrations complement this poetic lullaby that encourages young readers to rest their heads and be soothed to sleep.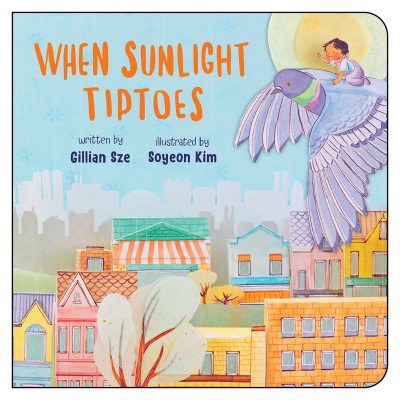 Fiction (Juvenile, Board book)
When Sunlight Tiptoes
Illustrated by Soyeon Kim.
Victoria: Orca Book Publishers, 2023.
Publisher's Synopsis (From its website)
On a beautiful, sunny morning, a family runs errands along a city street. They visit a bakery, flower shop and fruit market. Exuberant in sounds and sights—a baker sugaring tarts, flowers greeting passers-by and pigeons cooing—the story ends as a new day of sparkling possibility begins. Written in pantoum form and illustrated with delightful three-dimensional diorama images that play with light and shadow, When Sunlight Tiptoes is sure to brighten the day of our littlest readers.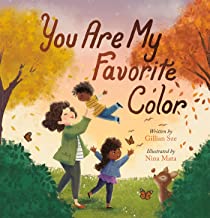 Fiction (Juvenile, Picture book)
You Are My Favorite Color
Illustrated by Nina Mata.
New York: Philomel Books, 2022.

Publisher's Synopsis (From its website)
When you ask me why your skin is brown,
I will tell you that you are my favorite color.
I will say that your skin was decided long, long ago.
Time was just waiting for you.

So begins a mother's celebration of her children's brown skin, told through warm and vivid poetry. With sweeping descriptions of what brown skin means—it is the brawny bear whose paws know the ground of its home, the sequoia tree that reaches up and touches the sun, the glossy shell of roasted chestnuts—this is a book that empowers as it embraces, and that reminds young readers that they have shades of color that only they can discover and express.

With beautiful, lyrical text by powerhouse poet Gillian Sze and vibrant, engaging art by illustrator Nina Mata, the #1 New York Times bestselling illustrator of LeBron James's I Promise, this is more than a story of love—it is a song that rings out for brown kids everywhere.
Selected Criticism and Interpretation
Sze, Gillian. "Gillian Sze." Interview with Poetry Quebec, reprinted. Language Matters: Interviews with 22 Quebec Poets. Ed. by Carolyn Marie Souaid & Endre Farkas. Winnipeg: Signature Editions, 2013, 157-163.
PS8295.5 .Q8 L35 2013