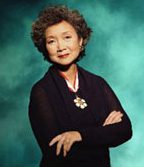 The Right Honourable Adrienne Clarkson, is well known to Canadians as Canada's 26th Governor General (1999-2005), and for her long career in television broadcasting. Less well know is the fact that Madame Clarkson authored two novels, a work of non-fiction, and contributed to many newspapers and magazines.
Born in Hong Kong in 1939, Madame Clarkson and her family came to Canada in 1942 as refugees. She earned both an Honours B.A and M.A. in English from the University of Toronto and did some post-graduate work at the Sorbonne in France. Several Canadian universities have acknowledged her contribution to Canadian life and culture with honorary doctorates. She was appointed an Officer of the
Order of Canada
in 1992, and upon her appointment as Governor General, she became Chancellor and Principal Companion of the Order of Canada.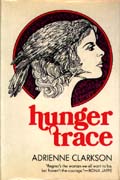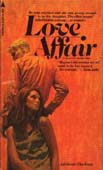 Fiction
Hunger Trace
Toronto: McClelland and Stewart, 1970.
New York: W. Morrow, 1970.
Republished: New York: Pyramid Books, 1971, under the title: Love Affair.
Publisher's Synopsis (McClelland and Stewart)
[The] story of Regina, a beautiful, intelligent and totally feminine woman, who never concerned herself with propriety and was not about to start. Her love for Tiercel, a politically prominent man, not only puts a brilliant career in jeopardy, but threatens many innocent people.
Here is the truth about a love affair — sensitively and carefully investigated. And the truth about woman's love — poignant, passionate, yet cruel in its urgency.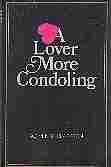 Fiction
A Lover More Condoling
Toronto: McClelland and Stewart, 1968.
Publisher's Synopsis
The problem that Sara Rainer has refused to face all her life is that other people maintain she has a problem. Her husband died many years ago during the Normandy invasion, and her friends reason it's high time she either married again or, now that she's holidaying in France, took a lover. …
Adrienne Clarkson has written a wry, amusing novel about young spinsterhood. A Love More Condoling will hold special interest for women readers, for it is full of closely observed domestic details and the feelings they evoke. It is an exceptionally challenging first novel in the rich manner of Iris Murdoch and Margaret Drabble.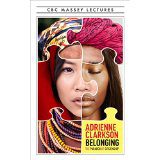 Non-fiction (CBC Massey Lectures)
Belonging: The Paradox of Citizenship
Toronto: House of Anansi Press, 2014.
JF801 .C59 2014
Non-fiction (Memoir)
Heart Matters: A Memoir
Toronto: Viking Canada, 2006.
FC636 .C56 A3 2006

Non-fiction (Biography)
Norman Bethune
Toronto: Penguin Canada, 2009.
R464 .B4 C63 2009

Non-fiction
Room for All of Us: Surprising Stories of Loss and Transformation
Toronto: Allen Lane Canada, 2011.
FC104 .C53 2011
Non-fiction
True to You in My Fashion: A Woman Talks to Men About Marriage
Toronto: New Press, 1971.
HQ734 .C59
Links
Official Website (English version) for former Governors General of Canada
Publisher Anansi
Publisher Penguin Canada
Adrienne Clarkson on Norman Bethune, part of CBC Radio One's The Next Chapter with Shelagh Rogers,  episode "June 6th–Writing History" first broadcast June 5 or 6, 2009