Jackie Lau is a Toronto-based romance novelist. Her Toronto settings are recognizable, and her characters are diverse. Some of her publications are only available in e-formats.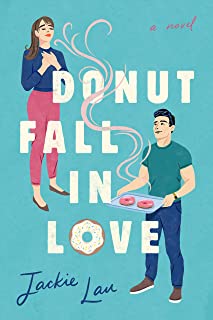 Fiction
Donut Fall in Love
New York: Berkley, an imprint of Penguin Random House, 2021.
Publisher's Synopsis (From its website)
Actor Ryan Kwok is back in Toronto after the promotional tour for his latest film, a rom-com that is getting less-than-stellar reviews. After years of constant work and the sudden death of his mother, Ryan is taking some much-needed time off. But as he tries to be supportive to his family, he struggles with his loss and doesn't know how to talk to his dad—who now trolls him on Twitter instead of meeting him for dim sum.

Innovative baker Lindsay McLeod meets Ryan when he knocks over two dozen specialty donuts at her bakery. Their relationship is off to a messy start, but there's no denying their immediate attraction. When Ryan signs up for a celebrity episode of Baking Fail, he asks Lindsay to teach him how to bake and she agrees.

As Lindsay and Ryan spend time together, bonding over grief and bubble tea, it starts to feel like they're cooking up something sweeter than cupcakes in the kitchen.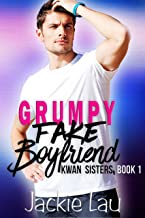 Fiction
Grumpy Fake Boyfriend (Kwan Sisters ; bk. 1)
[Toronto]: Jackie Lau Books, 2018.
Synopsis (From the author's website)
Meet Will Stafford…
I'm a pretty simple guy. When I'm not writing a science fiction novel, I'm watching a good movie or reading a book. Alone. I like my reclusive life. That is, until my only friend asks for a favor—pretend to be his baby sister's boyfriend on a couples' getaway. Her ex is going to be there and she needs me as a buffer.
I should have said no, but Naomi is bubbly, energetic, and beautiful. She also means everything to her brother. But now, our fake romance is starting to feel all too real, and I find myself stuck between the promise I made to my friend and risking my heart to the one woman who might actually get me…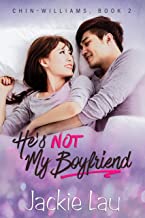 Fiction
He's not my Boyfriend (Chin-Williams ; bk. 2)
[Toronto]: Jackie Lau Books, 2018.
Synopsis (From author's website)
Now that her cousin has tied the knot, Iris Chin—structural engineer, party girl, and queen of kitchen disasters—is the last single grandchild. Her mother and grandmother are desperate to play matchmaker, though Iris doesn't understand why. They had miserable marriages, and she doesn't want to be like them. She enjoys her independence, thank you very much. One-night stands are more her style.
Unfortunately, she soon discovers that she's working on a project with her latest one-night stand, Alex Kwong, a construction supervisor. She's determined to stay professional on the construction site, but things get off to a bad start when Alex lets slip to a co-worker that they slept together.
To make matters worse, Iris is now living with her grandmother, who keeps stealthily setting her up on dates and sticking her nose where it doesn't belong, and her mother is just as bad. But more than anything, it's her unwanted feelings for Alex that are derailing her plans to have an exciting single life…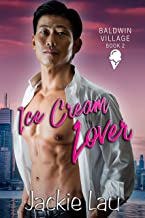 Fiction
Ice Cream Lover (Baldwin Village ; bk. 2)
[Toronto]: Jackie Lau Books, 2019.
Synopsis (From author's website)
Meet Drew Lum…
I hate ice cream. Ever since my fiancée left me at the altar and skewered me in her bestseller "Embrace Your Inner Ice Cream Sandwich: Finding the Positive You in a World of Negativity," I haven't been able to stomach the stuff.
Unfortunately, my five-year-old niece is a budding foodie and her favorite place in the world is Ginger Scoops, a cutesy Asian ice cream shop. Since I've been looking after my niece a lot lately, I've spent too much time there, sipping black coffee, refusing to eat ice cream, and trying not to look at the owner, Chloe Jenkins. Chloe is obnoxiously cheerful, and I can't stand her.
Naturally, I end up kissing her.
But I've sworn off women after the fiasco with my ex-fiancée, and I'm convinced I'm no good at relationships. Still, with Chloe I'm tempted to do the impossible: give love and ice cream another chance…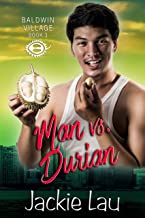 Fiction
Man vs. Durian (Baldwin Village ; bk. 3)
[Toronto]: Jackie Lau Books, 2019.
Synopsis (From author's website)
Meet Peter So…
Durian is my nemesis. We have a long, painful history. In my opinion, the spiky fruit smells like natural gas and rotten onions with eau de vomit. Bleh.
So when Valerie Chow spills her durian ice cream all over me, I shouldn't fall in love.
But despite her fondness for durian, Valerie is beautiful and delightfully prickly and stares at me when I take off my soiled shirt. And somehow, this chance encounter leads to me agreeing to be her fake boyfriend to get her mom off her back about her dating life. Her supposed boyfriend is a pediatric resident, but no big deal, right? My job's in landscaping, but I can pretend to be a doctor.
I'll charm Valerie and her family, and I'll figure out why she's scared of relationships and gave up her career in software development. I'll even take her to a durian dessert shop. And if I do a great job at being her fake boyfriend, maybe she'll want me to be her real one…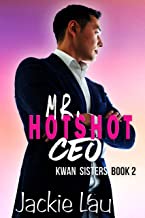 Fiction
Mr. Hotshot CEO (Kwan Sisters ; bk. 2)
[Toronto]: Jackie Lau Books, 2018.
Synopsis (From author's website)
Meet Julian Fong…
As CEO of Fong Investments, I'm a busy man. In fact, my family claims I'm an obsessive workaholic, and when they force me to take two weeks off, I have no idea what to do with myself.
While brooding over an espresso, I meet Courtney Kwan, a biomedical researcher who savors the little things in life. And, suddenly, an idea strikes me—I will pay this woman to teach me how to enjoy my vacation from work.
Soon, I find myself doing crazy things like baking cookies, reading for pleasure, buying a phallic cactus, and falling in love. But Courtney is dealing with some serious issues of her own, and I fear that when I return to work, I won't be able to give her what she needs, and I'll lose her forever…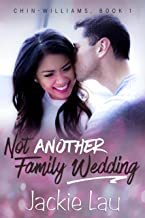 Fiction
Not Another Family Wedding (Chin-Williams ; bk. 1)
[Toronto]: Jackie Lau Books, 2018.
Synopsis (From the author's website)
Natalie Chin-Williams might be a cranky professor of climatology who thinks the world is doomed, but she believes in lasting love…just not for herself. She has a long history of failed relationships, plus the men she dates inevitably want children and she doesn't.
Now thirty-six and single, Natalie expects endless comments about her love life when she attends her baby sister's wedding. Worse, weddings are always drama-filled disasters in her family. She needs emotional support to get through the weekend, so she enlists the help of her friend Connor Douglas, the dependable family doctor.
The wedding reception goes south when a drunk aunt announces a family secret that sends Natalie reeling and shakes her faith in love. Luckily, she has her long-time friend to lean on—a man she somehow ends up kissing. But there's no way this could turn into anything lasting, is there? That's impossible for her, especially now…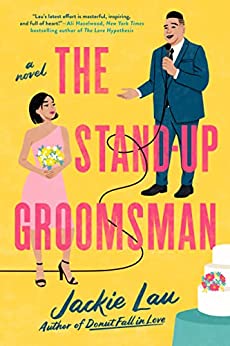 Fiction
The Stand-up Groomsman
Berkley Romance, 2023.
Publisher's Synopsis (From its website)
A bridesmaid and groomsman put their differences aside to get their best friends down the aisle in this opposites-attract steamy romantic comedy.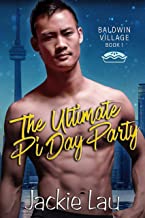 Fiction
The Ultimate Pi Party (Baldwin Village ; bk. 1)
[Toronto]: Jackie Lau Books, 2019.
Synopsis (From author's website)
Meet Josh Yu…
If there's one thing that might get my dad, a retired math teacher, to visit Toronto and have a real conversation with me for the first time in seventeen years, it's a big nerdy Pi Day party. And hopefully this party—and seeing the tech company I built from nothing—will finally be enough to impress him and make him forgive me for everything I did when I was a teenager.
But it's got to be a really great party.
That's where Sarah Winters comes in. She owns Happy As Pie, a sweet and savory pie shop, and wants to get into catering. She makes an amazing lamb-rosemary pie, cherry pie, lemon-lime torte…you get the idea. She'll provide the food and help me plan the party, nothing more. No matter how much time we spend together, I'm not going to fall in love with her.
At least, that's what I tell myself…