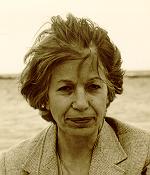 Mehri Yalfani was born in Hamadan, Iran. She moved to Tehran to study electrical engineering at the Technical Faculty of Tehran and upon graduation worked as an engineer for two decades while raising her children. Yalfani emigrated to France in 1985 and to Canada in 1987. She has published a number of works in Persian, and several collections of short stories and the novel Afsaneh's Moon in English. Yalfani lives in Toronto.
Fiction
Afsaneh's Moon
Toronto: McGilligan Books, 2002.
Publisher's Synopsis
Afsaneh's Moon shines hauntingly on the lives of four young Iranians entwined in a love story against the barriers of fundamentalist Islam. From pond genies of a Persian childhood to mysteries beneath the still waters of an Ontario lake, Afsaneh, Ramin, Bahram and Negar unravel with shocking twists in a timely, gripping novel of Islamic revolution and its consequences.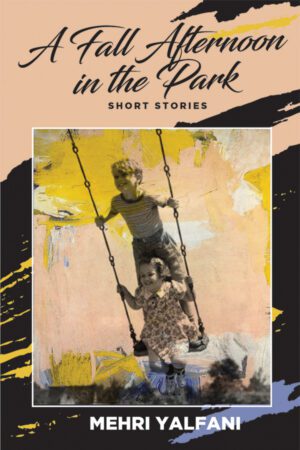 Fiction (Short stories)
A Fall Afternoon in the Park: Short Stories
Toronto: Inanna Publications and Education, 2023.
forthcoming June 2023
Publisher's Synopsis (From its website)
With its nineteen short stories, A Fall Afternoon in the Park invites the reader deep into the interior worlds of Iranian women living in both Iran and Canada. …
In these varied, compelling snapshots of family, friendship, culture, tradition, discrimination, class issues, and struggle, Mehri Yalfani offers glimpses into the challenges and joys of immigrants' and refugees' lived experiences in the Canadian diaspora.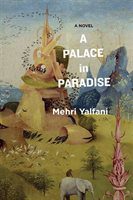 Fiction
A Palace in Paradise
Toronto: Inanna, 2019.
E-book (Access restricted to university community members)
Publisher's Synopsis
A Palace in Paradise is a novel about the complex Iranian refugee and immigrant community in Toronto and the way in which one woman's death changes the lives of many others. The people in this community are connected by family ties, cultural ties, romance, and the fact that, as immigrants, they not only share a culture, but they also share a past of political violence. Several were at one time imprisoned in Evin, a notorious jail in the Islamic Republic of Iran. Some were unable to withstand the daily torture and constant physical pain they were subjected to in Evin, and thus began to cooperate with the jail's authorities and participate in the torturing, even execution, of other prisoners. Many are incapable of having a normal life even after being released from the prison, and having immigrated to Canada to start a new life.

Fiction (Short stories)
Parastoo: Stories and Poems
Toronto: Women's Press, 1995.

Fiction (Short stories)
Two Sisters: Stories
Toronto: TSAR, 2000.
PS8597 .A54 T86 2000
Publisher's Synopsis
These remarkable stories look at the dark side of women's relationships– as mothers, sisters, and wives– in post-revolutionary Iran, and later as immigrants and exiles, employed and unemployable, in Canada.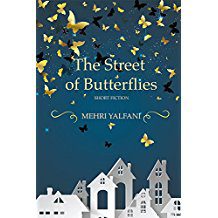 Fiction (Short stories)
The Street of Butterflies: Stories
Toronto: Inanna Publications, 2017.
PS8597 .A54 S77 2017
Publisher's Synopsis (From its website)
Mehri Yalfani's stories in The Street of Butterflies feature Iranian women dealing with displacement, cultural change, and struggles for survival and adaptation as immigrants in North America. At the same time, the challenges they face also reveal the racial, gendered and cultural anxieties of these same individuals who carry with them the biases of their country of origin to the norms of the new land. "Soleiman's Silence," "Felicia," "If You Were I," "Geranium Family," and "Line," all portray many dimensions of the migrant's strive (or the refusal) to build a home, away from home. The stories that are set in Iran contain the complexity of the social and political context after the revolution that deposed the shah. These stories provide a glimpse of life in post-revolutionary Iran, where the new regime that replaced the old one continues the suppression and prosecution of political activists, only more harshly and mercilessly. Anyone who has lived under a brutal dictatorship can easily identify with the paralyzing fear of Sara and Nazar in the story, "Books," the agonizing wait of Zinat for her disappeared son in "Unexpicable Story," or the narratives of the ten-year-old child whose activist parents have perished in notorious prisons of the Islamic regime in "Where is Paradise?"