Pasha Malla was born in St. John's, Newfoundland and Labrador but spent his formative years in London, Ontario. His father is a native of Kashmir and his mother a native of Great Britain. Malla completed an M.A. in creative writing at Concordia University in 2005. The six stories that comprise his thesis Long deal with identity and despite his initial reluctance to draw from his own mixed-race heritage, the characters often lack distinct and definable identities. Malla has contributed to many online and print journals including McSweeney's and The Walrus, and has been shortlisted for the Journey Prize. He has been very active in the literary scenes of Montreal and Toronto. Malla now lives in Hamilton, Ontario. He works as a freelance writer and creative writing instructor at York University. Malla is the co-creator of Erratic Fire, Erratic Passion: The Poetry of Sportstalk (Chicago: Featherproof Books, 2015).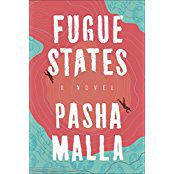 Fiction
Fugue States
Toronto: Alfred A. Knopf Canada, 2017.
PS8626 .A449 F84 2017
Publisher's Synopsis (From its website)
Fugue States opens with the eulogy at a funeral: a eulogy delivered by Ash, a radio host, upon the death of his father, Brij, a Kashmir-born doctor and would-be writer. Later, while sorting through his father's belongings, Ash comes across a mysterious document: a half-completed and utterly baffling work of fiction set (possibly) in Kashmir. Ash begins to wonder about his Indian heritage and the ancestral home he knows only through his father's stories—as a place of brutality and stunning natural beauty. And yet he resists going to visit, skeptical of being another Westerner visiting a war-torn homeland; instead, Ash's best friend Matt—a drifter, pot-head, career bartender, massage therapy student, and self-described "maker of memories" (in other words, a "fool" in the best sense, in the spirit of Shakespeare and Cervantes and Nabokov's Pnin)—takes it upon himself to go in Ash's place…with strange, unexpected, hilarious and excruciating results.
Fugue States is a spectacular novel, at once a parody of clueless tourism and western meddling in world affairs and a subtle, immensely affecting book about homesickness and the deep melancholy that abides in people who, like Ash and his father, and even like the foolish Matt, have never felt completely at home in the world.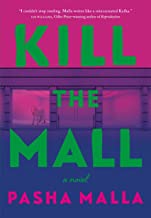 Fiction
Kill the Mall
Toronto: Random House Canada, 2021.
Publisher's Synopsis (From its website)
After writing a letter in praise of "malls," our eccentric narrator is offered a "residency" at a shabby suburban shopping centre. His mission: to occupy the mall for several weeks, splitting his time between "making work" and "engaging the public," all while chronicling his adventures in weekly progress reports.
Before long, a series of strange after-hour events rattles our hero, and he sets forth on a nightly quest to untangle the mysterious forces at play in the mall's unmapped recesses. Things quickly get hairy, and our narrator's optimism about his mall residency descends into doubt, and then into a full-blown phantasmagoria of horror and (possibly) murder. With the aid of a weird and wonderful cast of mall-dwelling misfits–including a pony named Gary–our narrator is forced to conclude that the mall may not be the temple of consumer bliss he initially imagined, but something far more sinister. And who, or what, is benefitting from its existence?
Pasha Malla's creative genius shines in this madcap work of horror-fantasy–a cutting critique of consumer culture as embodied in the fading local mall.

Fiction
People Park: A Novel
Toronto: House of Anansi Press, 2012.
PS8625 .A449 P46 2012
Publisher's Synopsis (From its website)
It's the Silver Jubilee of People Park, an urban experiment conceived by a radical mayor and zealously policed by the testosterone-powered New Fraternal League of Men. To celebrate, the insular island city has engaged the illustrationist Raven, who promises to deliver the most astonishing spectacle its residents have ever seen. As the entire island comes together for the event, we meet an unforgettable cross-section of its inhabitants, from activists to nihilists, art stars to athletes, families to inveterate loners. Soon, however, what has promised to be a triumph of civic harmony begins to reveal its shadow side. And when Raven's illustration exceeds even the most extreme of expectations, the island is plunged into a series of unnatural disasters that force people to confront what they are really made of.
Awards and Honours
2012 Alcuin Society Award for book design–Prose Fiction category (designer: Brian Morgan)(tied for 2nd place)
2012 Amazon.ca First Novel Award (Finalist)

Fiction (Short stories)
The Withdrawal Method: Stories
Toronto : House of Anansi Press, c2008.
PS8626.A449 W58 2008
Publisher's Synopsis (From its website)
Haunting and fresh, shot through with empathy and humour, Pasha Malla's deceptively smooth, brilliant stories grant us entry into fascinating worlds – the forbidden, complex world of children acting out half-understood fantasies of adulthood; the familiar, modern world of young couples navigating hairpin emotional turns; a near-future world where Niagara Falls has run dry; a long-past world where a frustrated chess-master unwittingly invents a sinister machine that will affect the lives of generations to come.
Awards and Honours
2009 Trillium Book Award–Fiction, English (Winner)
2009 Danuta Gleed Literary Award (Writers' Union of Canada) (Winner)
2009 Commonwealth Book Prize (Shortlisted)
2008 Giller Prize (Longlisted)
2008 The Globe and Mail Top 100 Books of the Year
Anthology (Short story)
Darwin's Bastards
Malla, Pasha. "1999." In Darwin's Bastards: Astounding Tales From Tomorrow, selected & edited by Zsuzi Gartner. Vancouver: Douglas & McIntyre, 2010.
PS8329.1 .D37 2010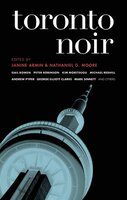 Anthology (Short story)
Toronto Noir
Malla, Pasha. "Filmsong." In Toronto Noir, edited by Janine Armin and Nathaniel G. Moore. New York: Akashic Books, 2008.
PS8329.7.T67 T67 2008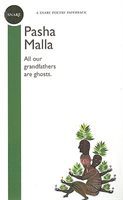 Poetry
All Our Grandfathers are Ghosts
Montreal: Snare Books, 2008.
Publisher's Synopsis (From its website)
Imagine a world just like our own: the celebrities march their sequined parade on TV, the Dairy Queens dollop out fat splooges of frozen yogurt, folks hump one another like they always have, and sometimes there's shoplifting, and sometimes there's love. Except there's no morality, none at all, which skews things some. Murder happens off-handedly, as a joke, the librarians are all on acid, at parties people chug goblets of their own pee, and Fred Savage has been crowned king of Romania. This is the world of All Our Grandfathers Are Ghosts, a book of poems about the search for order amid total, hilarious moral collapse.
Links
Publisher House of Anansi Press
Publisher Penguin Random House Canada, owner of A.A. Knopf Canada imprint
Publisher Snare Books (last updated May? 2012 as the firm ceased publications, possibly absorbed by Invisible Publishing.)
Pasha Malla on People Park, part of CBC Radio One's The Next Chapter with Shelagh Rogers, episode "Alberto Manguel, Pasha Malla, if you liked "The Joy Luck Club"…" first broadcast October 1, 2012.