E.L. (Elaine) Chen continues to lives in her hometown Toronto, Ontario. Chen works in many creative fields: writing, web design, illustration, animation and textile arts. She is currently the senior designer for a Canadian financial institution.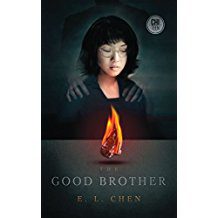 Fiction (Young Adult)
The Good Brother
Peterborough: ChiTeen, 2015.
Synopsis (From the Author's Website)
Tori Wong is starting over. She's fled home to do all the things she's never done before. Like go out on weeknights, flirt with boys, and live out of the shadow of her overachieving brother, to whom her parents always compare her—even though he's dead. But reinventing yourself isn't as easy as it seems. Especially during the Festival of Hungry Ghosts, when traditional Chinese believe that neglected spirits roam the earth. Three ghosts return: her vengeful brother Seymour, and ambitious Vicky and meek Mui-Mui, herself at age seventeen and eleven. How can you start a new life when you are literally haunted by the past?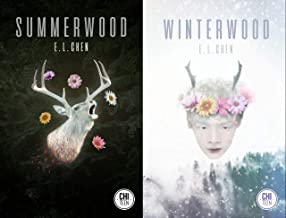 Fiction (Young Adult)
Summerwood ; Winterwood
Peterborough: ChiZine, 2019.
Duology published together on inverted pages.
Synopsis (From the author's website)
In Summerwood, twelve-year old Rosalind Hero Cheung can't wait to spend the summer in Toronto with her teenaged sister Julie and their famous author grandfather. Years ago Walter Denison wrote a series of bestselling children's novels about a magical land called the Summerwood. But to Hero's dismay, Walter is cold toward his granddaughters and Julie derides Hero's hope that the Summerwood is real.
Nevertheless one day she and Julie stumble into the Summerwood. Ruled by the beautiful and enigmatic Lady of Summer, it is the idyllic fantasy land out of Walter's books, complete with quaintly dressed talking animals. However, Hero discovers the Summerwood is far more sinister than Walter had ever let on. Julie is abducted and to save her life, Hero must find the Summerwood's sacred winter stag. Hero quickly learns that setting out on a fantasy quest is far more prosaic—and terrifying—than she'd ever imagined, and there is a steep and bloody price to pay for being the hero.
In Winterwood, three years have passed since Lindy Cheung went into the Summerwood and emerged changed and broken. Now she's getting into trouble—starting fights, skipping school, dating unsuitable boys. After her mother grounds her—again—she runs off to Toronto to her sister, the only person who knows what really happened three years ago. But Juliet has moved on from the trauma, and Lindy finds herself back in the Summerwood, where an old enemy tells her: The stag must die again.
And this time, in order to save the Summerwood, she has to be the bad guy instead of the hero.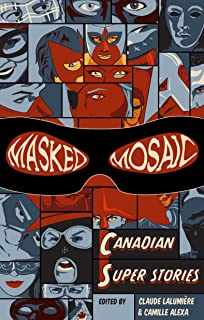 Anthology (Short stories)
Masked Mosaic: Canadian Super Stories
Chen, E.L. "Nocturne." In Masked Mosaic: Canadian Super Stories, edited by Claude Lalumière & Camille Alexa. Calgary: Tyche Books, 2013, 3-20.