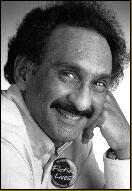 Ven Begamudré was born in Bangalore, India and emigrated to Canada with his family when he was six. In addition to short stories and novels, Begamudré has written a biography of Isaac Brock for young adults, and has edited or co-edited a couple of literary collections. He has completed six writer-in-residence appointments including the Canada-Scotland Exchange. Begamudré has a degree in public administration from Carleton University and an MFA in creative writing from Warren Wilson College in Asheville, N.C. He lives in Regina, Saskatchewan and the island of Bali.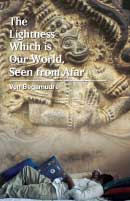 Poetry
The Lightness Which is Our World Seen From Afar
Calgary: Frontenac House, 2006.
PS8553 .E342 L44 2006
Publisher's Synopsis (From its Website)
A deserted woman has an affair with a Hindu god while her husband lusts for jewels that are guarded by cobras. A widower retraces the last European holiday he took with his wife. Excursions are made into the personal and political absurdities of language and naming. Whether it's a bus tour in Mumbai, a café stop in Lausanne, or a sunset walk along the Bay of Bengal — Ven Begamudré's journeys are filled with longing, desire and a tenderness that persists beyond reason.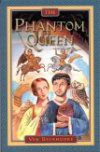 Fiction (Juvenile)
The Phantom Queen
Regina, Sask.: Coteau Books, 2002.
Publisher's Synopsis
In the court of the Phantom Queen as ancient storyteller enthralls the assembled company with a tale of love, battle, and magical powers: "A kingdom is divided between brothers. A cave that looks like a giant mouth is home to an orphan, a girl named Ekho, and a talking owl. Battles with Dhiavol are won and lost." But what is the connection between the teller and the tale?
Awards and Honours
2002 Our Choice, Canadian Children's Book Centre Selection
Fiction (Short stories)
A Planet of Eccentrics
Lantzville, B.C.: Oolichan Books, 1990.
PS8553 .E342 P5 1990
Publisher's Synopsis
The stories reflect a world that has become truly a global village. Begamudré's characters travel back and forth between India, Europe, and North America with ease, yet once they have left their roots they experience a profound sense of separation and isolation.
In these transcultural tales, the author acknowledges a vital mythological heritage. Out of the powerful storytelling tradition of India, Ven Begamudré fashions a world of eccentrics: "To be eccentric is to be natural, and to fear our eccentricities is to fear our humanity."
Awards and Honours
1992 F.G. Bressani Literary Prize for Prose (Winner)
Fiction (Novella)
Sacrifices
Erin, Ont.: Porcupine's Quill, 1986.
Publisher's Synopsis
Sacrifices explores the conflicts within people who dream of leaving their homeland for the promise of a better life. It focuses on a boy named Harishchandra, whose life seems pre-ordained; his mother, Rukmini, who learns to fend for herself instead of depending on others; and his father, Krishna, who fades in and out of their lives. Around this triangle circle friends, relatives and even characters from Hindu mythology. But the novella is more than a simple tale about dreams. It is a richly detailed story about a family that chooses to make one sacrifice and, as a result, must make others.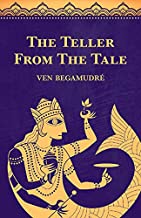 Fiction (Short stories)
The Teller from the Tale
Regina, SK: Radiant Press, 2020.
Publisher's Synopsis
In The Teller from the Tale, award winning author Ven Begamudré spins three stories in a masterful blend of myth and realism. In "Amar's Gift," a magical sculptor observes a princess, though it is forbidden for commoners to do so, and is determined to marry her. A father narrates a story called "Rainbow Knights" to his children every evening. Seven knights and their sister are offered to a fisherman and his wife, who have lost their only son to the god of the sea. The family travels to a bleak island cursed by a sorceress on their quest to rescue their missing child. "Sushila Is at Home," is a mystical, powerful tale about a bio-mathematician who ponders the choices she has made in her life since leaving India for North America, as the gods lounge on her sofa and provide commentary. Part two is the delightful re-telling of an Indian folktale, about a young widow who tricks the God of the Dead into returning her husband.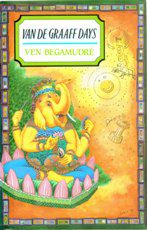 Fiction
Van de Graaff Days
Lantzville, B.C.: Oolichan Books, 1993.
Publisher's Synopsis
Van de Graaff Days is a story of a sensitive child reared in two vastly different hemispheres, southern India and central Canada. To Hari, both realms are equally exotic. This novel portrays a family's experience of immigration, yet it transcends cultural differences through its acute illumination of the passionate struggle of a father and son to acknowledge their love for each other.
Awards and Honours
1993 City of Regina Book Award (Finalist)
1993 Saskatchewan Book of the Year Award (Finalist)

Fiction
Vishnu Dreams
Kentville, N.S. : Gaspereau Press, 2008.
Publisher's Synopsis (From its website)
[Vishnu Dreams] combines Hindu mythology with the story of a family. Through the veil of Vishnu's unions with Lakshmi and his incarnation in the tale of Manu and the fish, the novel portrays a pair of siblings as they navigate 1960s North American culture under the weight of their emotionally abusive father and ambitious mother. By day Subhas and Durga master the logistics of junior highschool in Bethlehem, Pennsylvania, while at night they watch the disintegration of their parents' marriage.
Following the breakup, and in the wake of an unfortunate misunderstanding between the two siblings, Durga moves to Canada with their mother, while Subhas remains in the United States with their father. Now in her late teens and training as part of the Seaforth Highlanders reserve regiment in Vancouver, Durga struggles to find her way in a place she loves, while back in Pennsylvania, Subhas works a part-time job at a gas station during the oil crisis.
Anthology (Short stories)
"Out of sync." In So Long Been Dreaming: Postcolonial Science Fiction & Fantasy, ed. Nalo Hopkinson and Uppinder Mehan, 217-228. Vancouver: Arsenal Pulp Press, 2004.
PN6071 .S33 S6 2004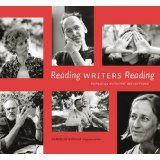 Anthology
Reading Writers Reading: Canadian Authors' Reflections
Begamudré, Ven. "Why Benny Used to Read." In Reading Writers Reading: Canadian Authors' Reflections. Danielle Schaub, photographer and ed. Edmonton: University of Alberta Press, 2006, 244-245.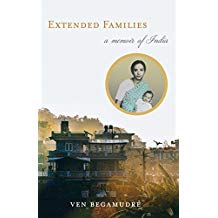 Non-fiction (Memoir)
Extended Families
Toronto: Viking, 1997.
Toronto: Penguin, 1998.
Toronto: Coteau Books, 2017.
Selected Criticism and Interpretation
Chilana, Rajwant Singh. "Ven Begamudé." In South Asian Writers in Canada: A Bio-Bibliographical Study. Surrey, BC: Asian Publications, 2017, 303.
Z1376 .S68 C45 2017
Mukherjee, Arun. "'A Planet of Eccentrics': Begamudré's Fantastic India." In Oppositional Aesthetics: Readings from a Hyphenated Space. Toronto: TSAR, 1994, 158-163.
PS8089.5 .M5 M85 1994