Sometimes while you are surfing the web you will come across a great resource but are unable to access it due to a paywall. Use this off-campus URL builder to create a URL that will check to see if TMU provides access to the resource. If we do not have access, you will get a "Access to this resource is not allowed" message.
Chrome Ezproxy Browser Extension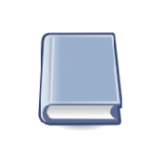 This browser extension will automatically add TMU's ezproxy information to a url you find on the web.
How to add the Ezproxy Chrome Extension
Go to the Ezproxy Chrome Extension site.
Click on the Add to Chrome button
Click on the Book icon that gets added to your browser
Search for Toronto Metropol in the search box.
Click on Toronto Metropolitan University, then the Add button.
Click on Save
The next time you click on the Book icon, the TMU ezproxy prefix will be added to the url of the web page you are viewing and you will be prompted with the TMU login. If we have a subscription to the items, you will get access.
TMU Web Proxy Prefix
This prefix can be used in front of a url to check to see if you have access to this resource via one of our subscriptions:
https://ezproxy.lib.torontomu.ca/login?url=