Below are some example projects that have been adapted for the Immersion Studio. The content focuses on the strengths of the Immersion Studio used as a tool for collaboration and immersive visualization.
Planting Imagination
Project Lead: Linda Zhang, Assistant Professor, School of Interior Design
Over the next two years, the Planting Imagination Chinatown Community project, a collaboration between a group of Chinatown community organizations and Toronto Metropolitan University researchers, will bring the local community together to create new visions for the future of Chinatown and co-design a community garden at Cecil Community Centre. This project will make use of VR co-creation and other architectural design tools to promote community resilience, reduce stress and stigma, and support groups in Chinatown affected by the COVID-19 pandemic, as well as by ongoing displacement.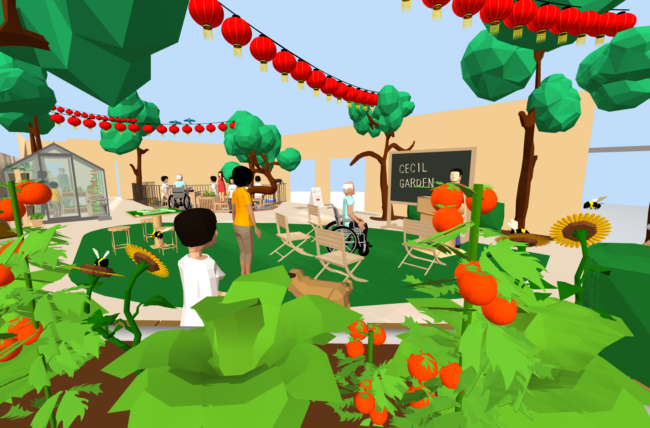 Longhouse VR Project
Principal Investigator: Michael Carter, Ph.D. Executive Director & Head of School, The Creative School, TMU Cairo Campus
Project Lead: Namir Ahmed, Digital Media Experience Coordinator, TMU Library
This project is a continuation of the Ontario Longhouse project from 2019, a collaboration between the Huron-Wendat Nation, FEAS, Toronto Metropolitan University Library and The Creative School (formerly FCAD), with support from ASI Heritage, Sheridan College and Western University. The project saw multiple stakeholders create a virtual reality experience depicting life in the 16th century Huron-Wendat city of Jean-Baptiste Laine. Funding was provided by e-campus Ontario as part of the Virtual Learning Services program.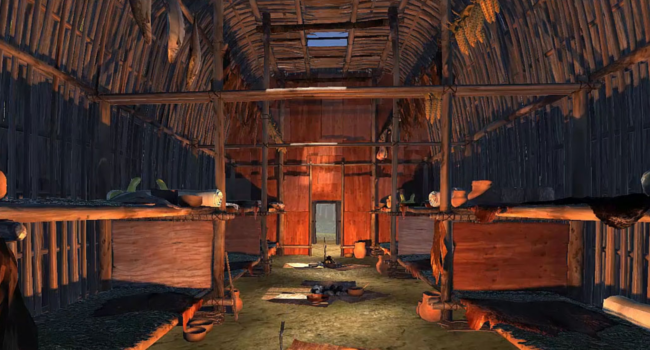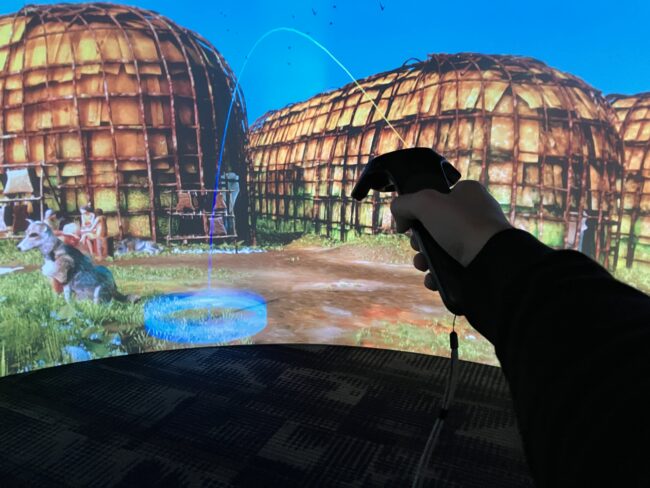 AI Movie Posters
Principal Lead: Romana Pringle, Associate Professor & Director, The Creative Innovation Studio & Transmedia Zone & Global Campus Studio, RTA School of Media
This project focuses on using Artificial Intelligence for the creation of artworks through Generative Adversarial Networks (GAN). Using machine learning and a collection of classic movie posters, new unique movie posters are generated based on the subset of images that was used as reference materials. This project explores how machine learning can be used to create unique pieces of art, and also demonstrates how AI interprets and recreates visual assets. Once completed, a virtual exhibit will be held in the Immersion Studio using its 360 projection system to display the unique artworks digitally.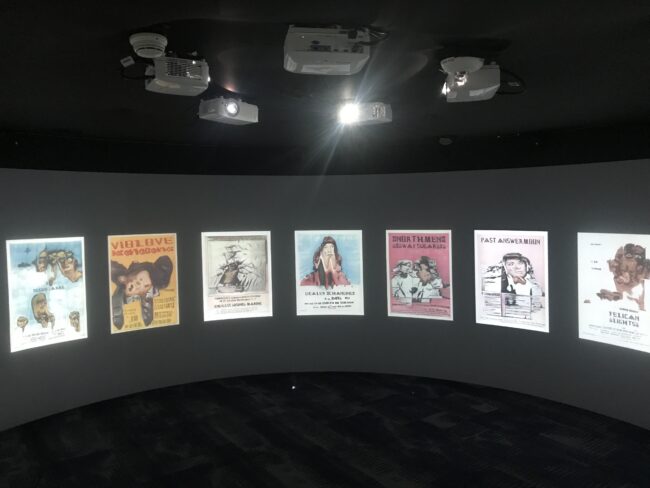 360 Panoramic Visualizations
Project Lead: Michael Carter-Arlt, Immersive Technology Specialist, TMU Library
This project focuses on using the Immersion Studio as an immersive visualization tool for 360 panoramic images. Example images are provided that show how the Immersion Studio can be used to make educational content more engaging, and also show how 360 content can be utilized for the created for the Immersion Studio. Open educational resources and original content are used for this project to demonstrate the flexibility and ease of using the Immersion Studio for 360 content.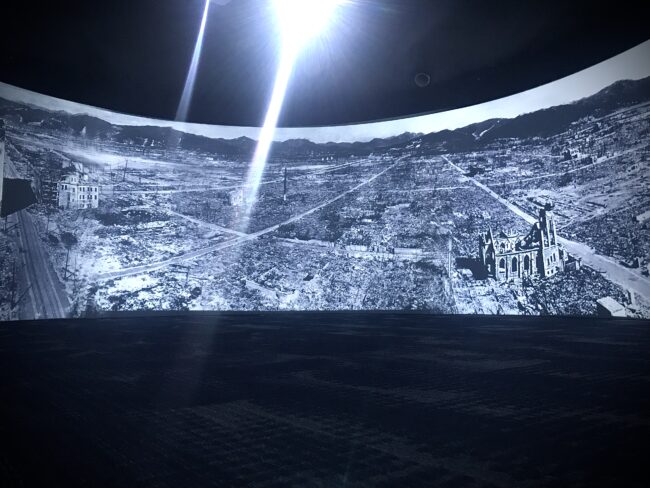 3D Architectural Visualization + VR Interaction
Project Lead: Michael Carter-Arlt, Immersive Technology Specialist, TMU Library
The main goal of this project is to achieve a straightforward workflow across multiple 3D development platforms such as Revit, Twinmotion, Unity, and Unreal. By using the 360 degree projection in the Immersion Studio larger groups of participants can engage with these 3D renderings allowing for collaborative discussion pertaining to new developments in the Library. Using the Immersion Studio allows for shared experiences for engaging with architectural renderings, and opens the door to more projects related to architecture and interior design led by faculty and students.