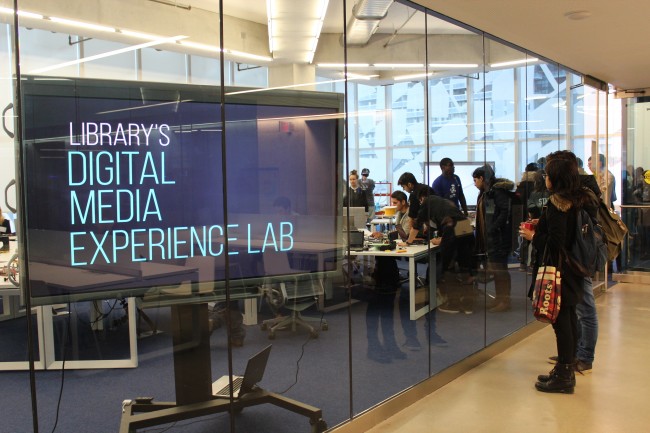 The Digital Media Experience Lab (DME) is located on the 3rd floor of the Student Learning Centre (SLC). This Lab is a Library resource that:
Supports curricula and extracurricular student learning through workshops, peer tutoring and one-on-one instruction.
Helps TMU students learn basic and advanced digital skill-sets while exposing them to new and emerging technologies
Makes digital media tools available to all TMU students
This space provides bookable high-end multimedia workstations, peer-mentoring and support, workshops, specialized equipment such as 3D printers and scanners, and borrowable tech (cameras, MaKey MaKeys, arduinos, Raspberry Pis, etc.).
For more information see the Digital Media Experience website or contact James Loney, Co-ordinator Digital Media Experience