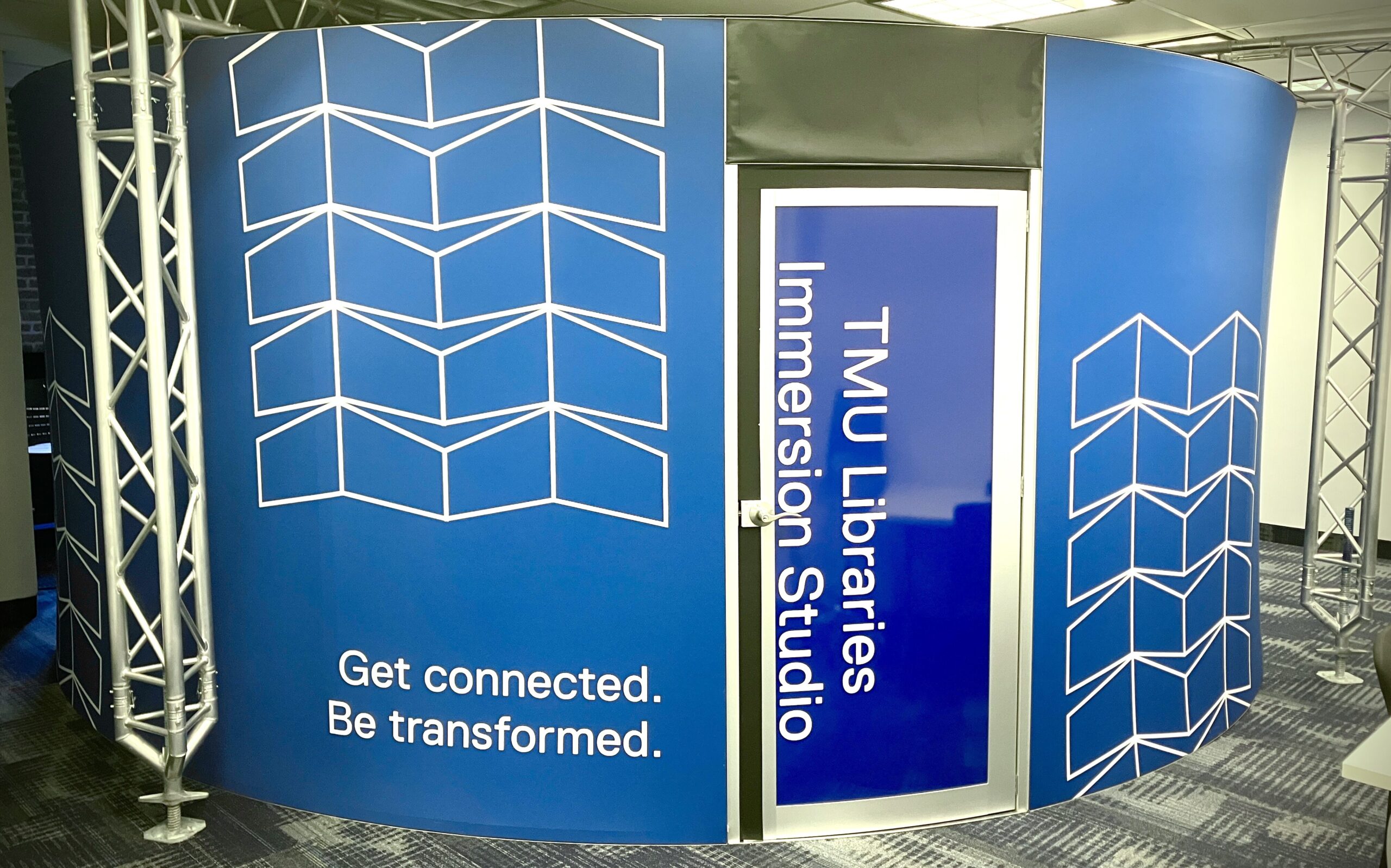 Location: LIB386C
The Immersion Studio is an immersive projection space located in the TMU Library, and is a resource for faculty and students to create projects tailored to collaborative virtual reality (VR), shared VR, and immersive media experiences. It features a full 360° projection cylinder that is 6 meters in diameter and 2.3 meters tall that utilizes 5 ceiling mounted projectors to stitch images together to create a seamless 360° image. Unlike traditional VR, the Immersion Studio does not require head mounted gear to view 360 or VR content making it a more attractive alternative for 360° content, especially for shared or collaborative VR experiences. The space is also equipped with two HTC Vive base stations for VR controls, a Microsoft Kinect V2 sensor for body controls, and a 5.1 surround speaker system for surround sound in addition to spatial audio. Various seating configurations are available, which can fit 12 people comfortably when seated on a chair, or 20 people when sitting on the ground.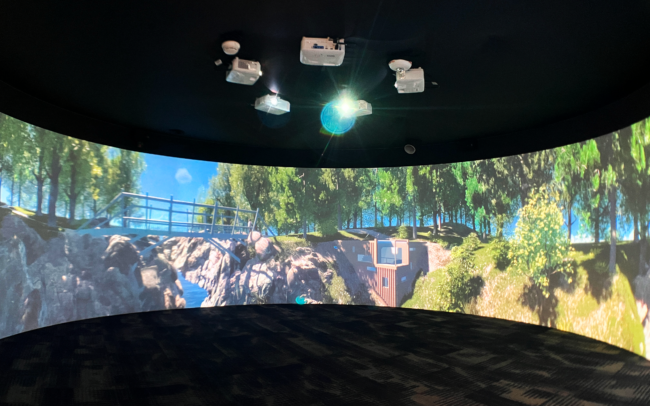 Immersion Studio Overview
Full 360° projection
6 meters in diameter
Max Resolution: 8000px by 1000px
Wireless control via Parsec application

Maximum occupancy (seated on chairs): 12
Maximum occupancy (sitting on floor): 20

Dartex blackout cap with integrated HVAC ducts and smoke detector
External AC Unit
Immersion Studio Equipment Specs
5 x 1080p (1920 x 1080) 3500 lumen ceiling mounted projectors

5.1 surround sound speaker system with 5 JBL speakers + 1 subwoofer

Windows 11 PC media server with two NVIDIA Quadro RTX-5000's

Steam Deck for wireless PC control, gyro interactivity, and gamepad functionality
2 HTC Vive Base Stations (1.0) + 2 Vive Controllers for VR controls
Microsoft Kinect V2 for hand, motion, and body tracking
Immersion Studio Layout
The layout of the Immersion Studio can be seen in the graphic below. Please note that chairs are optional and can be added if requested.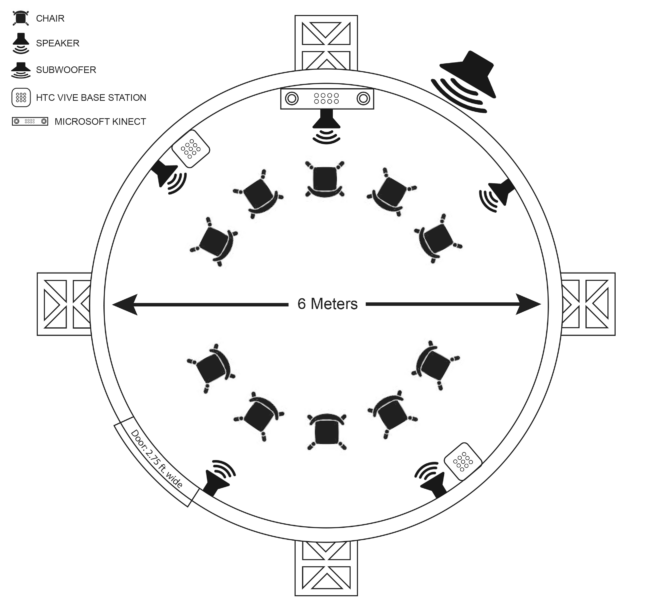 Request a Demo or Consultation
If you are interested in booking a demo of the Immersion Studio, or would like to discuss how the Immersion Studio could be used for your project, please reach out to Michael Carter-Arlt at immersionstudio@torontomu.ca.
Feedback
Please fill out the Immersion Studio Short Survey if you would like to share your thoughts on your experience in the Immersion Studio.