2015 marked the 10 year anniversary of Special Collections at the Toronto Metropolitan University Library and Archives. It seems like a good time time to have a look back at where we came from, and where we are headed.
The Special Collections department at the Toronto Metropolitan University Library was founded in 2005, with the acquisition of the Kodak Canada Corporate Archives and Heritage Collection after the Mount Dennis campus shut down. The collection includes the history of the company in Toronto since it's arrival in 1900, and the contents of Kodak Museum that had recently opened at the Mount Dennis campus.
At that time, Special Collections occupied a small storage space on the 7th floor of the library, big enough for the two PPCM students working on the collection, but with no public research space.
By 2006, we'd moved to a larger space, and our collections had grown to include book collections, acquiring the Michael Mitchell collection and the Nicholas and Marilyn Graver collections. Students were able to visit the collection, and internships were created to process the large collections.
Though safe and secure, the new space was difficult to access by researchers. This was solved in 2008, when a more permanent, accessible space was completed on the 4th floor of the library. The new space featured more storage, exhibition and display space, as well as a research area and student work station. A modest exhibition program was instituted, and researchers gained an accessible reading room to explore the growing collections. These included the Leniniana propaganda collection, the Lorne Shields Historical Photography Collection. We also integrated the library's existing rare book collection, and the acquisition of the Canadian Architect Magazine collection was underway.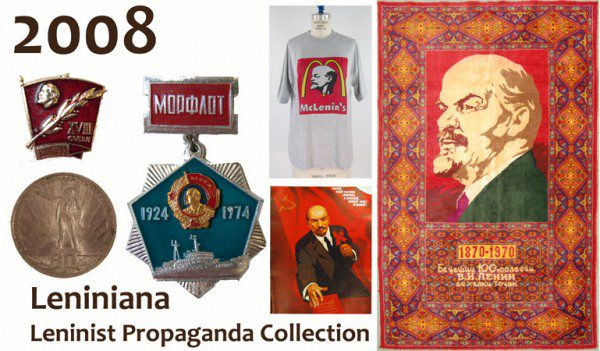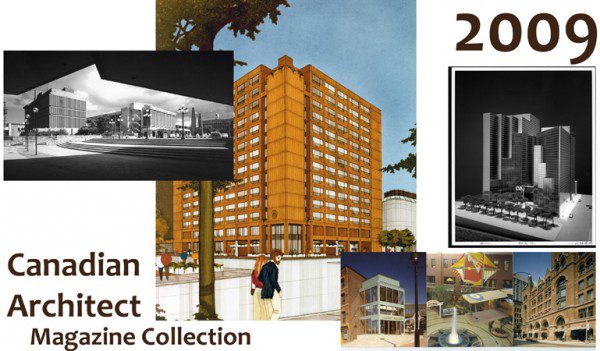 The future of Special Collections at Ryerson looks bright and includes an expansion of our space, and integrating with the Archives department, which will allow more accessibility to our researchers and more space for our collections.
We will continue to grow our collection, in line with our revised mandate to support teaching and research at Toronto Metropolitan University.
Help us celebrate! Drop by to see a small selection of items from our most popular collections, now on display on the 4th floor of the Ryerson Library. For more information or to view the collections call or email to make an appointment.
Location: 4th Floor, Ryerson Library, LIB404
Hours: Monday to Friday, 9am to 5pm
Phone: 416-979-5000 ext. 7027
Email: asc@ryerson.ca