Ryerson's Special Collections is filled with all kinds of unique and unusual material. Here is our list of the top 8 odd and outstanding artist's books you can find in our collection!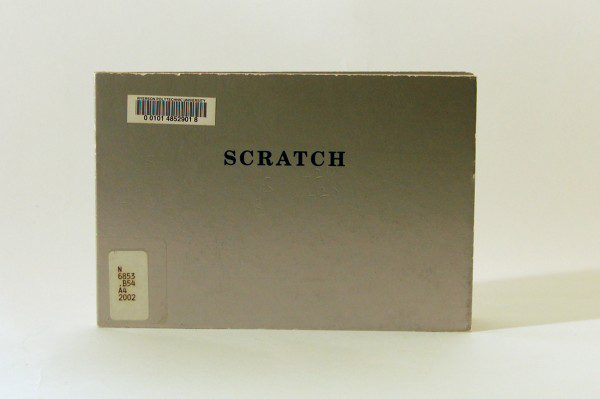 This thin artist's book allegedly contains ten duotones of forbidden images. However, what the reader will see when browsing this book is a stiff book with five silver coloured pages. That's because Boltanski has coated each image in a scratch-card like opaque substance. So, the only way to view the hidden images is to physically scratch off the surface of each page. In this way, the artist is making a statement about the responsibility of viewing images of disaster, forcing the reader to make a decision – either peek and look, or stare and wonder at what lies beneath the surface.
Sol LeWitt was one of the artists spearheading the Conceptual movement in the 1960s. While he was most well-known for his painting, drawing and sculpture works, LeWitt also published multiple photographic artist's books. This odd little book contains a photographic narrative of two roosters fighting. With a simple layout and premise, this book of photographs light-heartedly hints at dance and performance. Because the whole event is not completely recorded, LeWitt's book suggests multiple readings and multiple endings.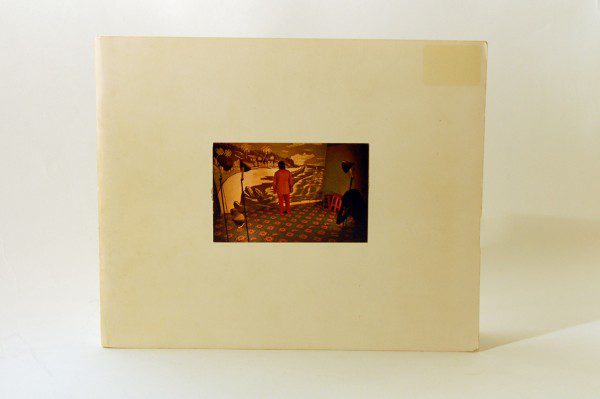 See by Marcia Resnick contains 34 black and white portraits. Each portrait shows the subject in the center of the frame in front of various landscapes. However, instead of looking at the camera, each subject has their back to us. This simple little book from 1975 can actually be read as a deeper exploration of looking and being look at, of seeing and being seen.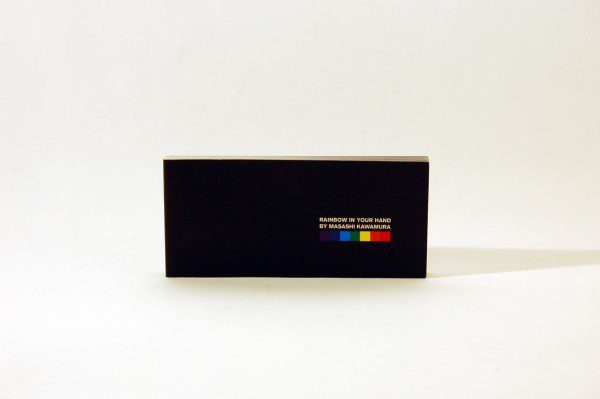 It won't take long for you to read this book cover-to-cover, and it's definitely one you'll want to peruse again! At first, this artist's book seems a bit underwhelming – each of its pages are completely identical with small coloured squares on each side of a black page. However, everything changes once the reader realizes it is actually a flipbook – and not a conventional flipbook either. Instead of creating an illusion of movement on the pages, this book creates a three-dimensional illusion. When this clever little book is flipped though, a rainbow appears in the space between the pages!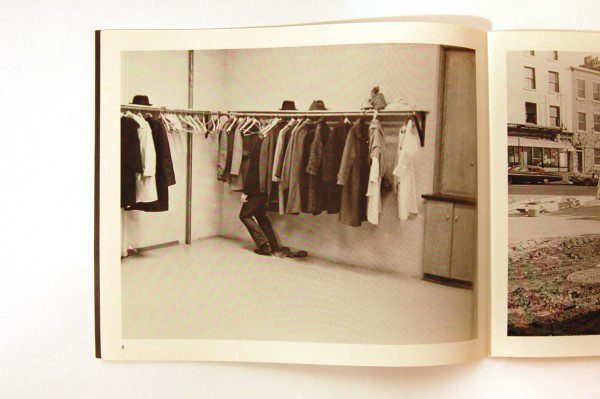 This book is a great example of the type of unconventional book that was published by conceptual artists in the 1970s. The book contains black and white photographs, each of the artist hiding in plain sight. Part-performance, part-photography, the work Escher creates in this book shows the landscape and artist as merged, and can be seen to the reader as a sort of grown-up version of Where's Waldo.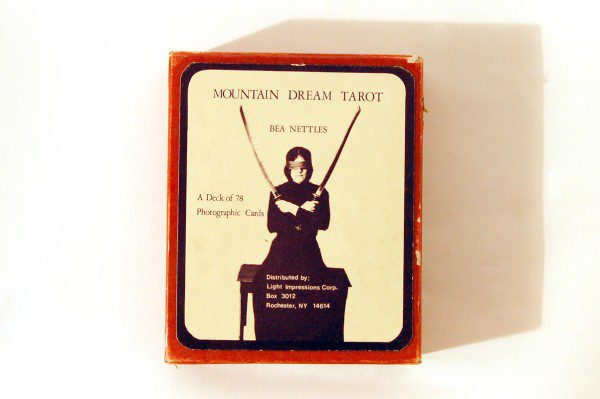 This collection of images firmly resides outside of the traditional form of artist's book. Instead of bound pages, this work consists of 78 individual tarot cards. The deck from 1975 is the first known photographic tarot deck, and is one of the most collectible tarot card decks in the world. Using herself, as well as family and friends as models, the artist created the multicoloured photographic cards over the span of 5 years. A lot of skill and technique went into each image. There was no Photoshop at the time, so Nettles used darkroom tricks to create special effects in the images – collaged photographs, multi-layered images and hand-drawn symbols are some of the processes she employed.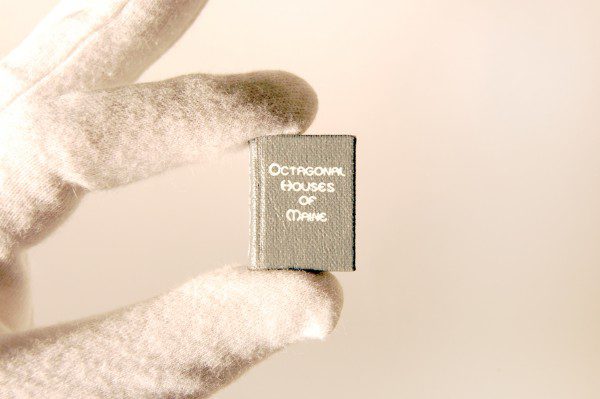 This curious book is by far the smallest in the collection – in fact it measures just 2 centimeters by 2.5 centimeters! The book chronicles the history of the eight-sided homes in the state of Maine. The author appears to have also written multiple books on the subject of teddy bears, and is a self-proclaimed "teddy bear artist". In addition to being the smallest book in our collection, we consider it to be one of the oddest little gems in the stacks!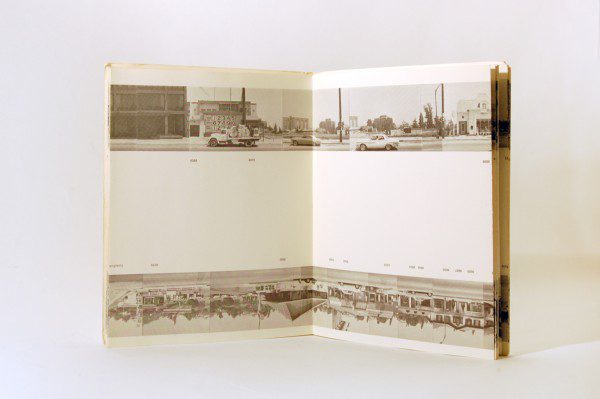 This rare and fragile artist's book is one of the most iconic to come out of the 1970s. For Every Building on the Sunset Strip, the artist mounted a motorized camera to the back of a truck, photographing every building he passed. Ruscha then created a bound accordion-style book from one continuous folding strip that extends approximately 25 feet. Though now the book might make us think of Google Street View, the book revealed at the time a new form of topographical map-making study. Ruscha is known for spearheading a new genre of artist's book, favouring a cheap and conceptual approach over the typical livre d'artiste of the day. Ryerson's Special Collections is also home to various other original seminal Ruscha books, including Business Cards, Royal Road Test and Crackers.
Contact us to come have a look at these odd and outstanding artist's books!