Primary source instruction is a great way to introduce students to research in archives and special collections. We provide various workshops formats for undergraduate and graduate-level students in all disciplines and can offer a variety of physical or digitized material corresponding to the course subject.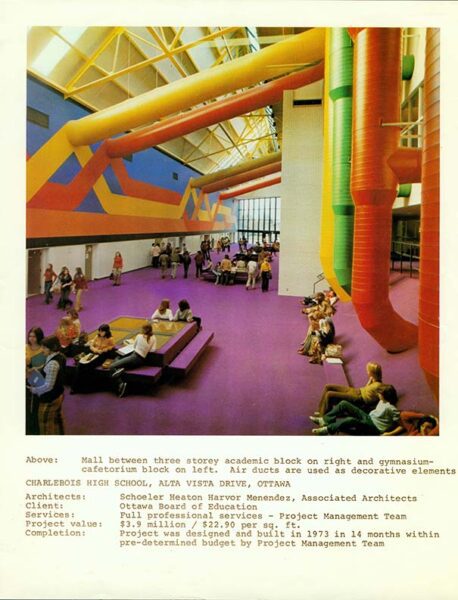 Workshop Topics
Introduction to Archives & Special Collections: Outlines the type of material held in our collections, how to navigate catalogues, finding aids and requesting material in archival institutions.
Primary Source Research: Focuses on practical research skills such as finding, accessing, and handling primary sources in a variety of formats. An interactive activity will introduce students to the process of researching using primary sources. Reviews collection biases in archives and how to use sources to develop both questions and arguments.
Primary Source Analysis: For those already familiar with archives, we can include a close reading or visual analysis exercise using digitized archival sources and a worksheet to analyze and situate sources in their cultural, social, and historical context. Students will investigate primary sources through hypothesis, analysis, synthesis, interpretation, critical thinking, and evaluation.
Introduction to Archives: Explores the roles of cultural heritage institutions, reviews basic archival concepts and how records are acquired, arranged and described.
Subject-Specific Instruction: Our holdings cover a wide range of subject areas and we love to showcase specific material from our collections that relate to your course topics! Explore our collections online, or email asc@torontomu.ca to discuss how we can support the subject material of your class.
Collaboratively build or teach a lesson: We can work together to identify a selection of primary sources that will support an assignment such as a virtual exhibition, annotation project or essay.
Workshop Formats
In-Person Sessions
We have a reading room that can accommodate up to 30 students. For larger groups we can conduct multiple shorter sessions.
We are happy to book our space for instructors and faculty to teach classes with our collections material, but we cannot remove items from the library.
Email us at asc@torontomu.ca to book a class.
Virtual Sessions
We offer synchronous virtual class instruction and can tailor our sessions to meet your course objectives and topics.
Online Resources
Research Guide
We have create a Library Guide that reviews the principles of primary source research, highlights collections and explores archival silences and bias in archives
Digital Course Packs
We can create a small "digital course pack" of primary sources relating to your class that you can use in an assignment and/or pre-recorded videos that can be incorporated into a remote session.
Video Tutorials
We have started a series of videos to introduce students to our collections and archival research.
Resources
ACRL Framework for Information Literacy for Higher Education. Association of College and Research Libraries (Adopted January 11, 2016).
ACRL Visual Literacy Competency Standards for Higher Education, American Library Association, October 27, 2011.
Document Analysis Worksheets, National Archives and Records Administration, 2021 (Public Domain).
Evaluating Primary Sources Online, Robin M. Katz, 2021 (CC-BY-NC-SA License).
SAA Guidelines for Primary Source Literacy. Society of American Archivists (Approved June, 2018)
Using Primary Sources : Hands-On Instructional Exercises, edited by Anne Bahde, et al., ABC-CLIO, LLC, 2014. ProQuest Ebook Central.