Photographs from TMU Libraries' Special Collections are currently on view at Mount Dennis Library as part of Robert Burley's exhibition The Last Day of Work. The CONTACT Photography Festival exhibit includes historical records from the Kodak Canada Corporate Archives and Heritage Collection, including a 2004 letter announcing the closure of Kodak Heights, the company's former manufacturing plant in Toronto's Mount Dennis neighbourhood. The 48-acre lot was the home of Kodak Canada from 1912 until its closure in 2005.
At this time, we are looking to expand our collection of oral history recordings of past employees. If you are a former Kodak Heights employee or family member with ties to Kodak Canada and are interested in participating, please email us at asc@torontomu.ca.
The Kodak Canada Archives has extensive photographs, publications, and memorabilia related to employees and corporate life at Kodak. Here are some highlights, including a 16mm film about the history of Kodak Canada, pages from a scrapbook with postcards and photographs taken during employee baby showers and retirement parties, and a souvenir brochure used in tours of the Kodak Heights' facilities.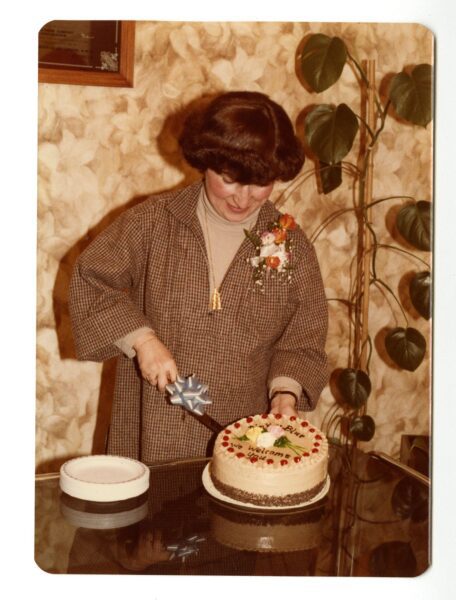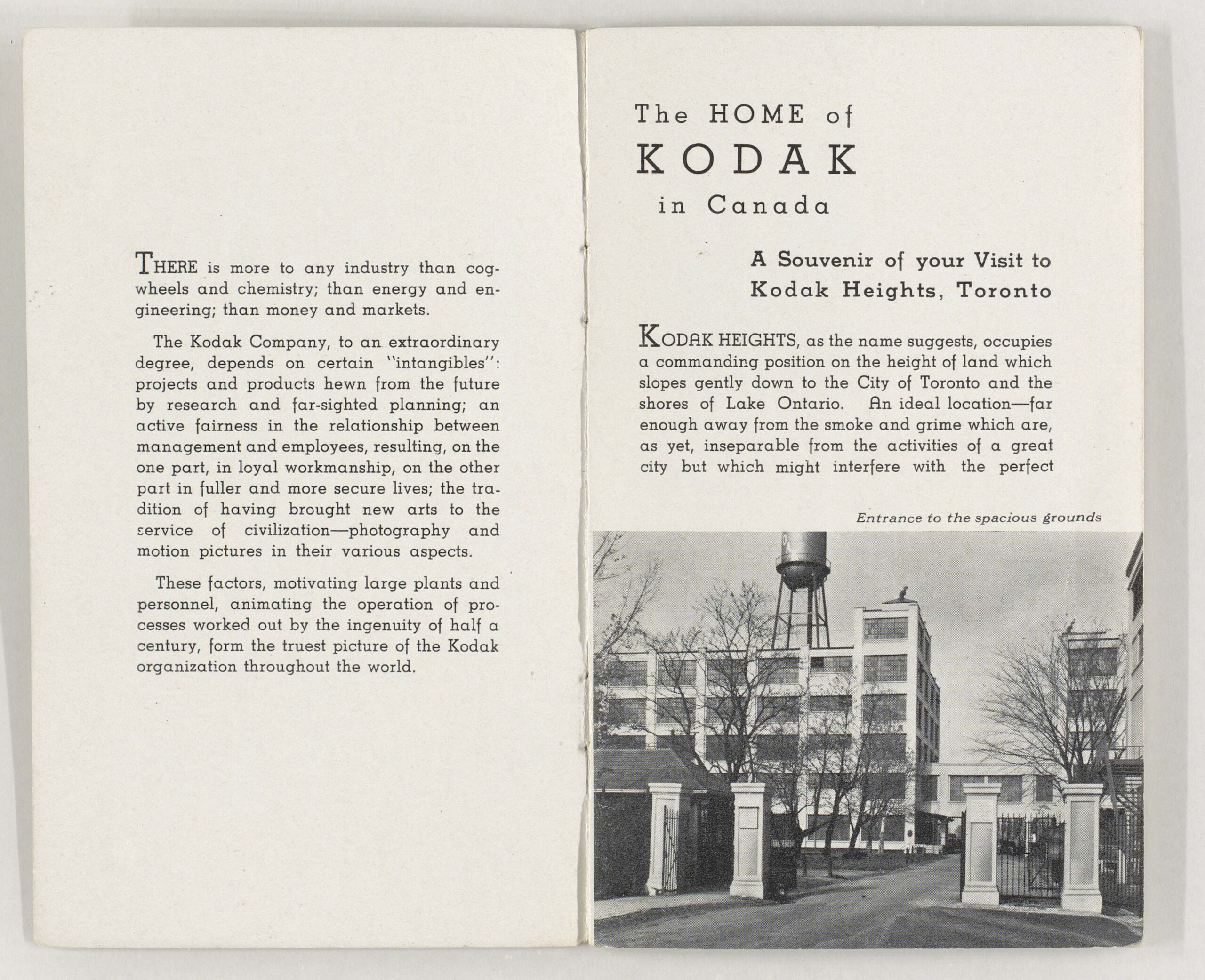 To learn more about Kodak's history in Toronto, visit the online exhibition Kodak Canada: The Early Years (1899-1939) by TMU's Film + Photography Preservation and Collections Management program .