The staff in Archives and Special Collections brings you some of our favourite things. Objects and photographs from the collections that hold a special place in our hearts. Each post will highlight a different item, along with an explanation of why it stands out.
With such an amazing collection of materials – sometimes it is hard to pick just one…
This post is Archival Technician Rosalynn MacKenzie's choice: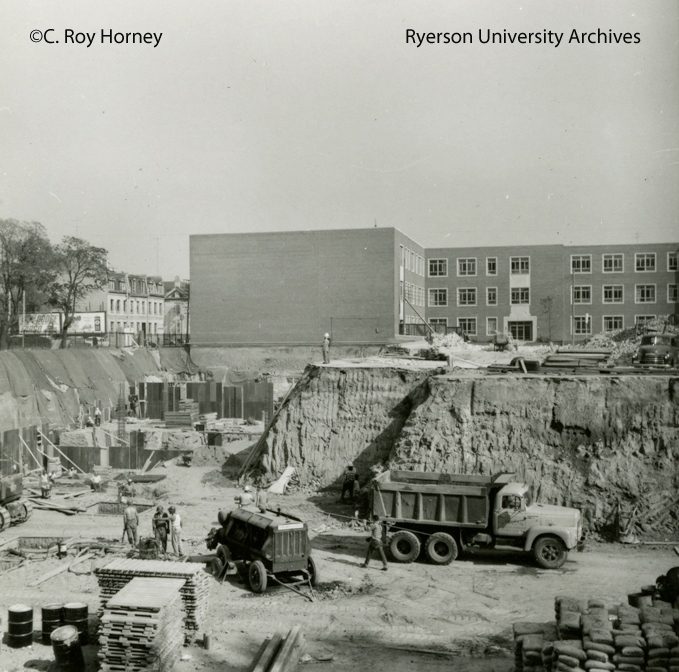 This is one of hundreds of photographs taken by late Ryerson Professor Charles Roy Horney. They are especially poignant as they document the "birth" of Ryerson's campus with the construction of Kerr Hall and the demolition of the old Normal School buildings. Ryerson started out essentially as an experiment, but by the 1960's it was really coming into its own and the construction of Kerr Hall represents this to me.
I picked this specific photograph because it shows how Kerr Hall was constructed. This shows the end of Unit I (which runs along Church Street from the corner of Gould to the corner of Gerrard) and the excavation for the Unit II.