Pokémon Go pests infesting your reading room? Who you gonna call? Student intern! Problem: your once peaceful reading room has been overrun with strange colourful pests.
Drowzees were found all over the place, whether it be hiding with our reel collection…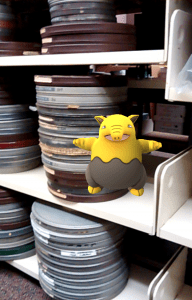 …or sitting by the Archives entrance waiting for archival research assistance.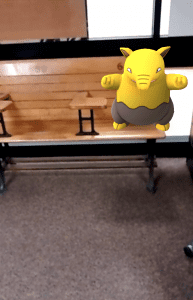 Speaking of sitting, a Jynx was spotted on top of the Normal School desk. It seemed to be enjoying itself hanging out with Egerton Ryerson and our resident Kodak Kolorkin genealogist.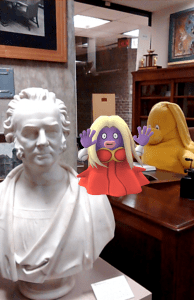 A Pidgey was discovered lounging on the architectural model of the Toronto Normal School and St. James Square.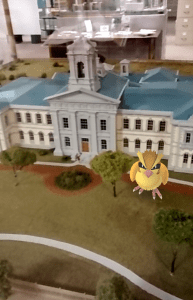 Pokémon seem to really enjoy our architectural models as a Bellsprout was found listening in on a meeting.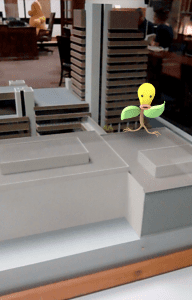 A Rattata was seen keeping one of the reading room tables all to itself.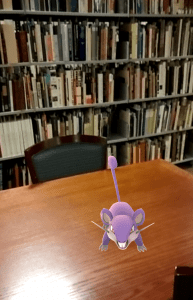 Even the books from Special Collections were infested with Zubats flying around the shelves.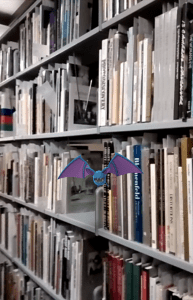 However, our biggest problem seems to be in the stacks. In the span of a few minutes a Gastly, a Rattata, and a Spearow had to be caught in order to keep everything in order!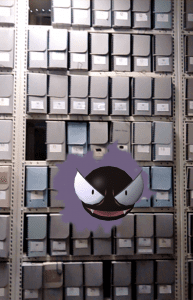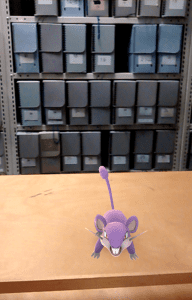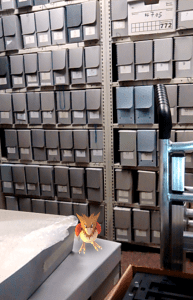 We've resorted to hanging these pheromone traps around the archives and tracking them down…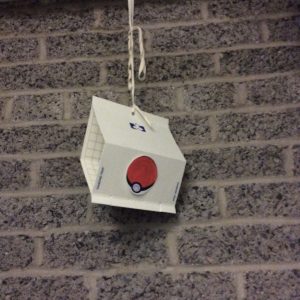 …but if anybody can think of a better way to capture and remove these critters, we'd love to hear from you. We'd hate to have to resort to letting these hard workers out of their box…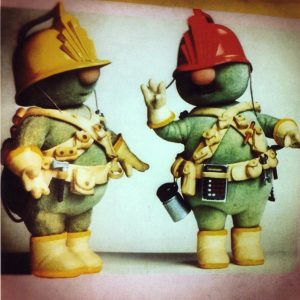 …but if we need to, our contingency plan involves setting up intricate sugary lattice traps in the hopes of attracting and capturing these pests.
For now we're hard at work catching Pokémon when we find them! Or you might say we're hardly working…