For the month of August, Archives and Special Collections will blog bi-weekly with points of interest from our collections.
This week we look at documents connected to the birth of the Archives at Ryerson.
In 1970 Ryerson Polytechnical Institute invited Professor D. McCormack Smyth to conduct a study of the structure of government at Ryerson. The Smyth Commission Report was published and its 7th recommendation was the creation of an institutional Archives.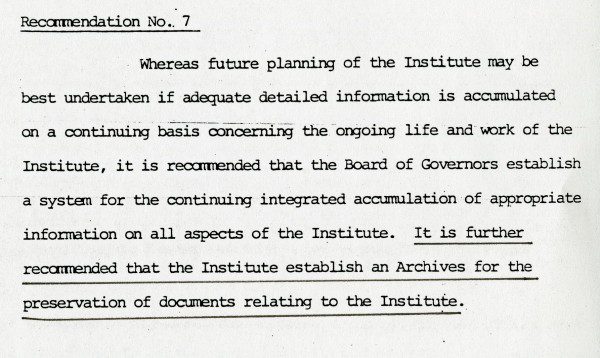 On November 11, 1970 Ryerson President Donald Mordell sent out the following memo to all Deans, Chairmen, and Department heads.
On November 17, 1970 Mordell sent the following memo to Jim Peters, a professor in the Department of English:
The Archives was officially established in 1971 as a special new department associated with the Library. Jim Peters was appointed Ryerson's first Archivist.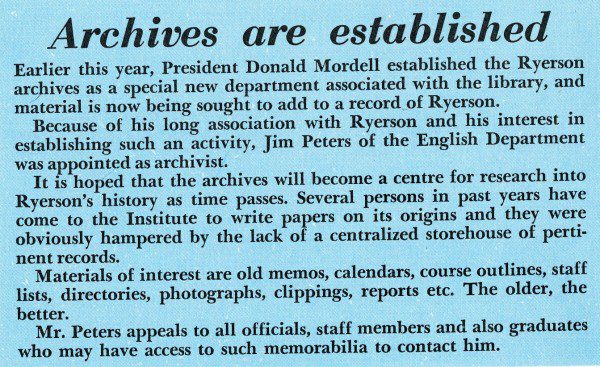 To learn more about Ryerson's History – visit Archives and Special Collections.