To round out the month looking back at the creation of the Archives, We have discovered the first Archives report dated June 29, 1971.
It was interesting reading for Archives staff as it answered questions about the collection and how it was filed and stored. It also delves into the beginning of the retention of objects as a way to preserve Ryerson's history along side the textual and published materials.
To view the report click on the picture below: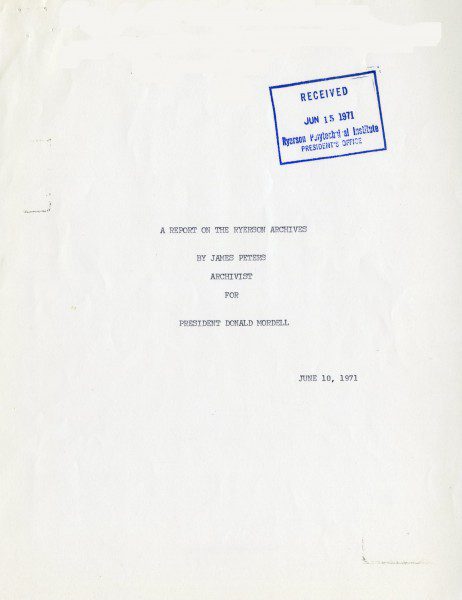 We encourage you to stop by Archives and Special Collections and take a walk through Ryerson's history.