As we enjoy the August heat and sunshine and are gearing up for the busy bustle of the September campus. Let's take a look at summer time and summer activities from our collections.
The Henley Regatta is still held today (Henley Royal Regatta). It was first held in 1839 and was originally staged by the Mayor and the people of Henley as a public attraction with a fair and other amusements. The emphasis changed to focus on competitive amateur rowing. There is a Royal Canadian Henley Regatta held annually in St. Catharine's (Henley Regatta) which was first held in 1880.
Start 91
Start '91 was the inaugural pre-orientation program offered to incoming first year students. The 2 day program was held July 26 and 27 with the purpose of providing the participants with a variety of experiences to help prepare them for university. Campus tours, resource sessions, and interactive sessions with current students, staff, and faculty were held to help develop relationships and build confidence in the attendees. In 1992 the name changed to "Summer Orientation" and was expanded to 2 two-day sessions, one in July and one in August. This was eventually replaced with "Discover Ryerson", a one day program with sessions for both incoming students and their parents. Toronto Metropolitan University currently offers the Summer Jumpstart Program, through Student Life and Learning Support. This summer long program offers a variety of sessions in various streams in July and August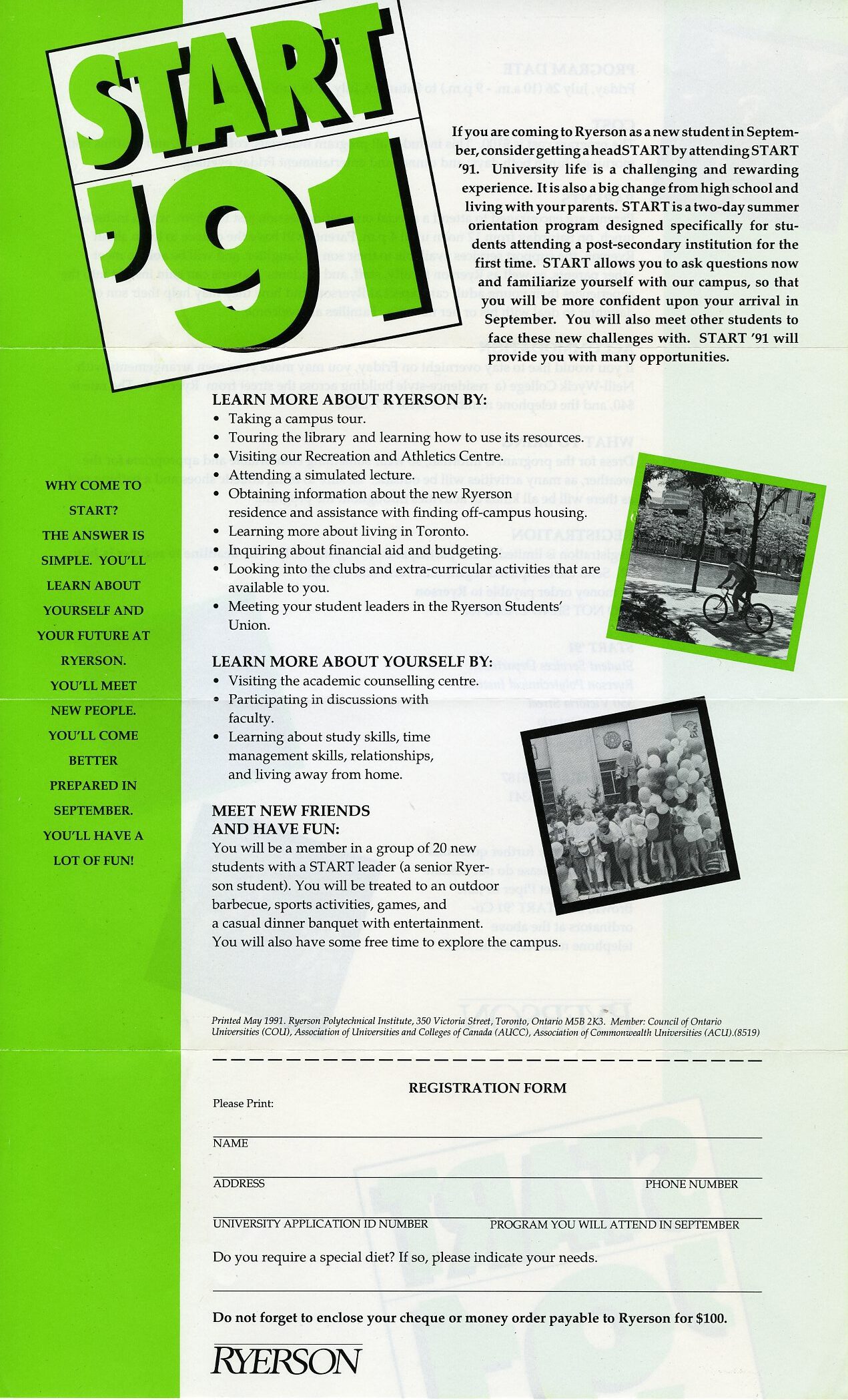 Longlac, now part of the Municipality of Greenstone, sits on the North East end of Long Lake. Longlac is about 4 hours east of Thunder Bay and is a 12 hour car trip up Yonge Street/Hwy. 11 from our location at 350 Victoria Street.
"Summer at Ryerson" series
The "Summer at Ryerson" series was organized through the department of Continuing Education. It ran between May and August and offered courses for personal interests such as dance, fitness, canoeing, scuba diving, and snorkeling. During the second year of running, they added in craft shows and weekly concerts by Lake Devo and in the Kerr Hall Quadrangle. In 1982 it offered 4 courses in sailing – a program that would continue into the Fall and Winter semesters with the chance to sail the Caribbean. The last Summer at Ryerson appears to have been held in 1985.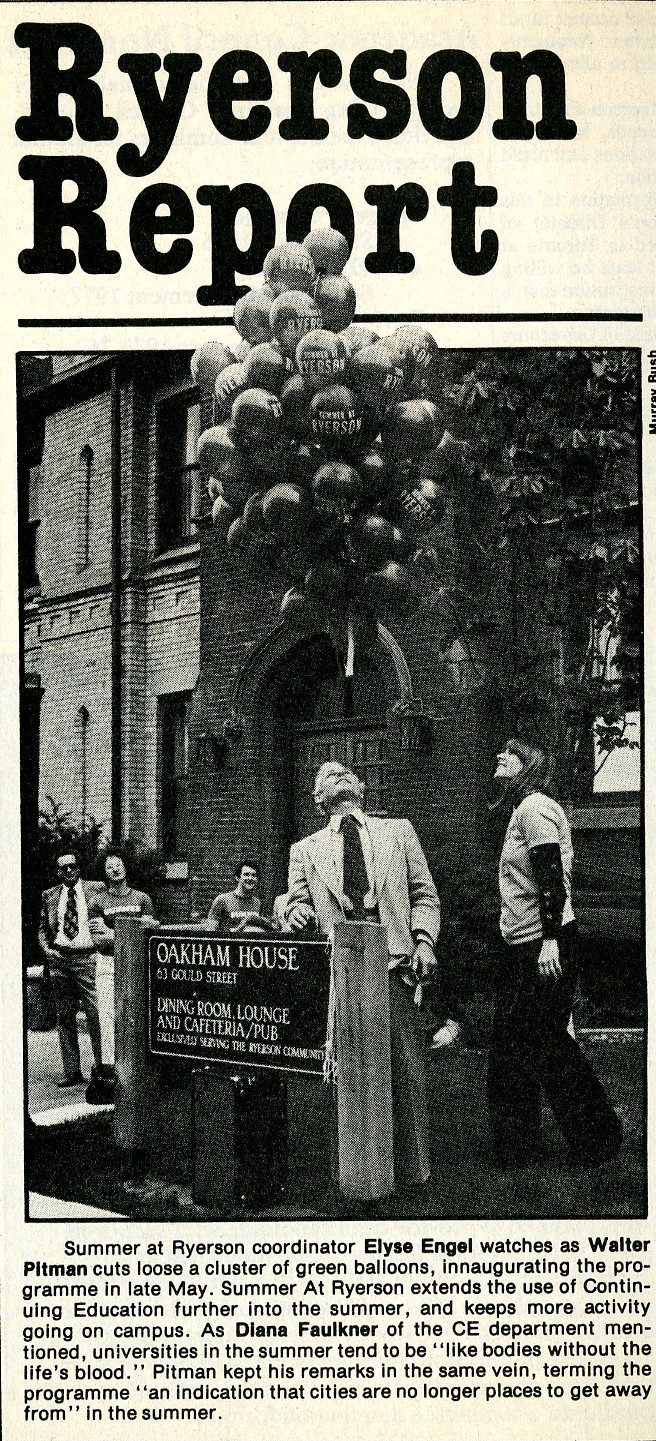 Stay tuned for next month's blog highlighting a recent acquistion to Archives and Special Collections' holdings.