With our doors closed to visitors for a second COVID year, let's go back and visit anniversary years close to 70, 60, 50, 40, 30, 25, and 10 years ago.
We are located within the Library (Library Building), 4th floor, opposite the elevators :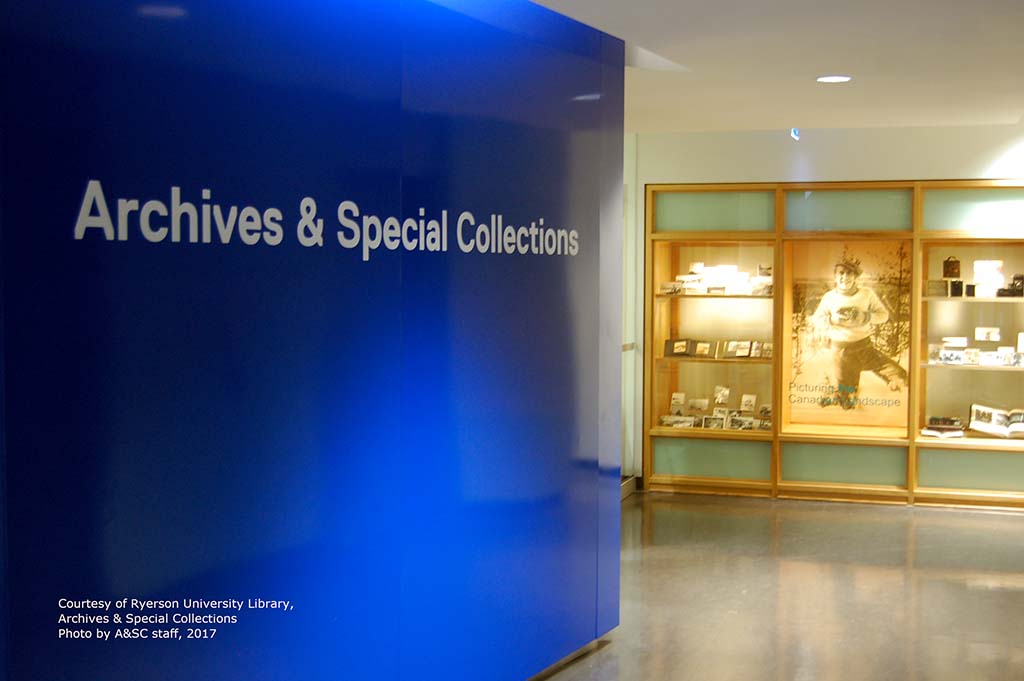 First, a peek into the Reading Room with tables and chairs spaced out for physical distancing :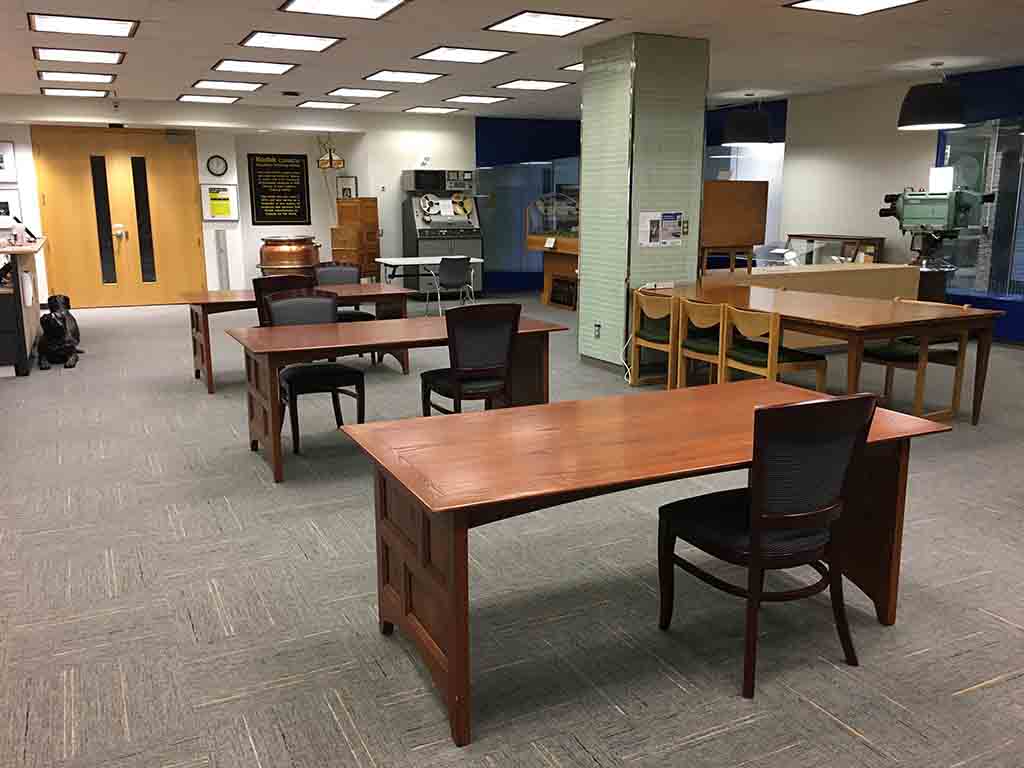 Student newspapers are available to peruse on-site.  However, there are no digitized copies. 
Bound copies of The Ryersonian and The Eyeopener are seen here :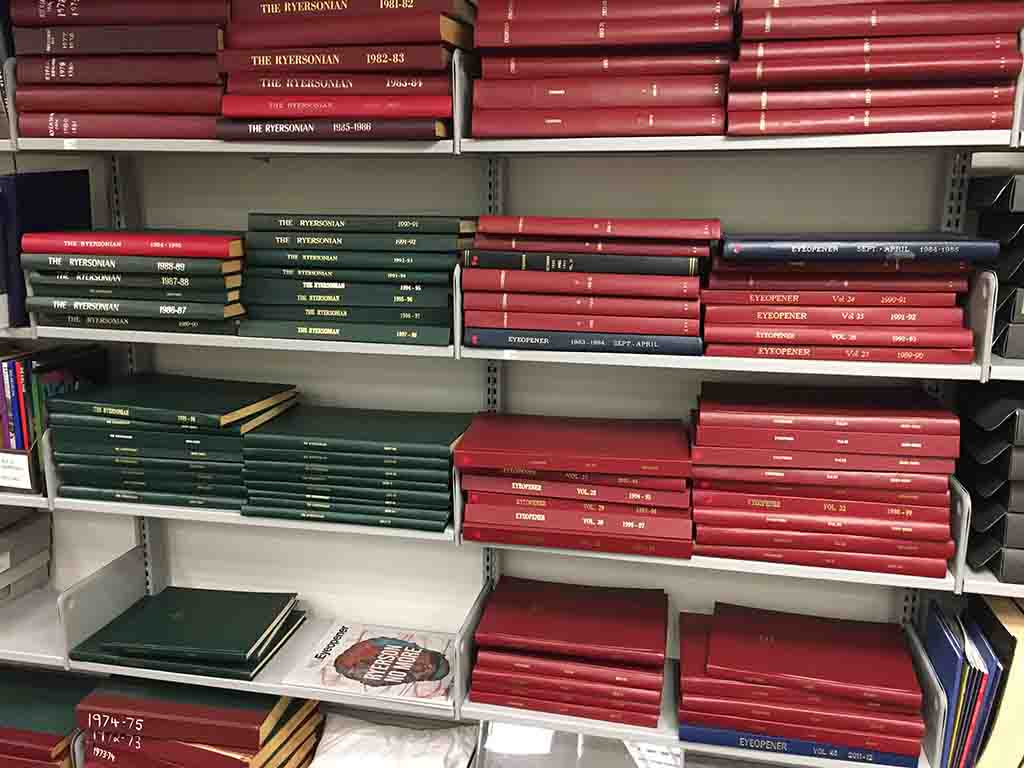 Fortunately, we have this Victorian stained glass window from a Church Street residence Ryerson briefly used for offices in the early to mid 1970s.  The house, with other buildings, was demolished for the Architecture Building in the late 1970s :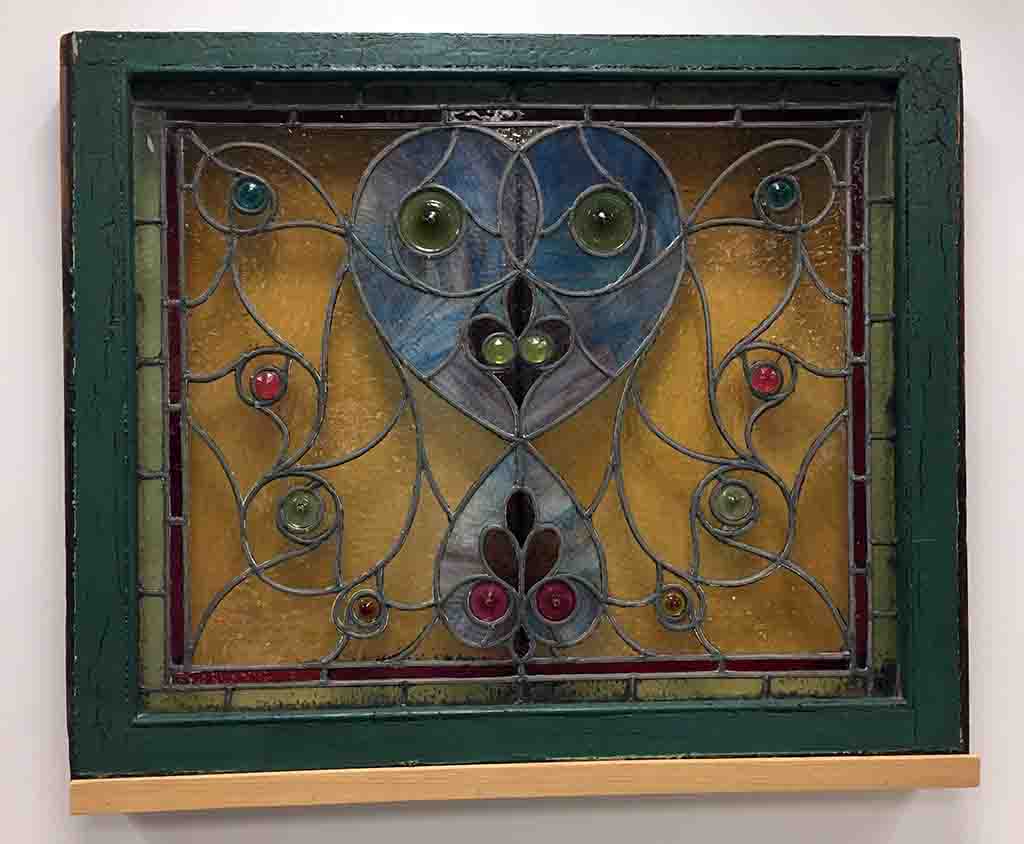 A behind-the-scenes look into the vault – storage for some of our collections :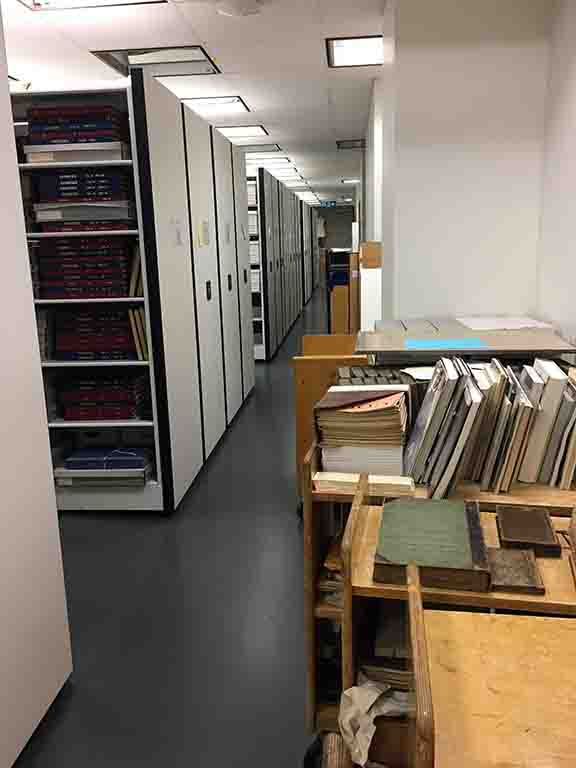 Many of the collections are held in archival boxes, such as these grey Hollingers :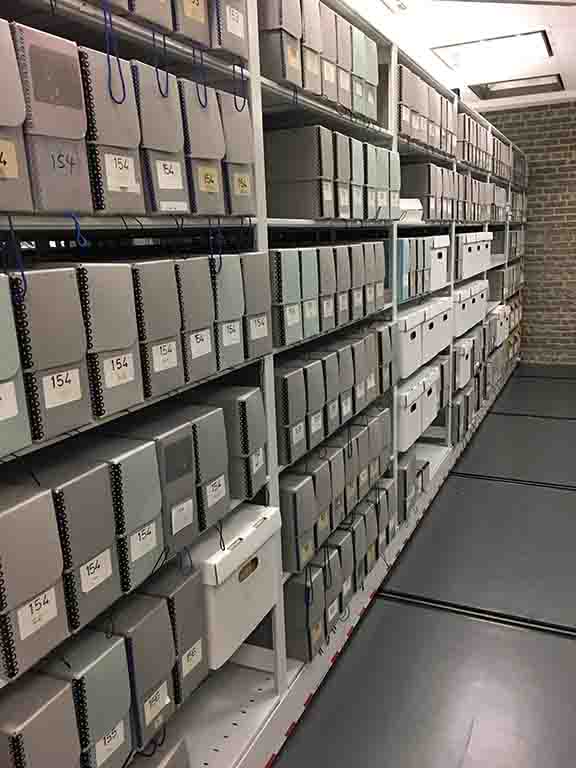 Our extensive clipping files are an excellent source of information, including subjects on campus, faculties and programmes, sports, students, faculty members, events, and many more :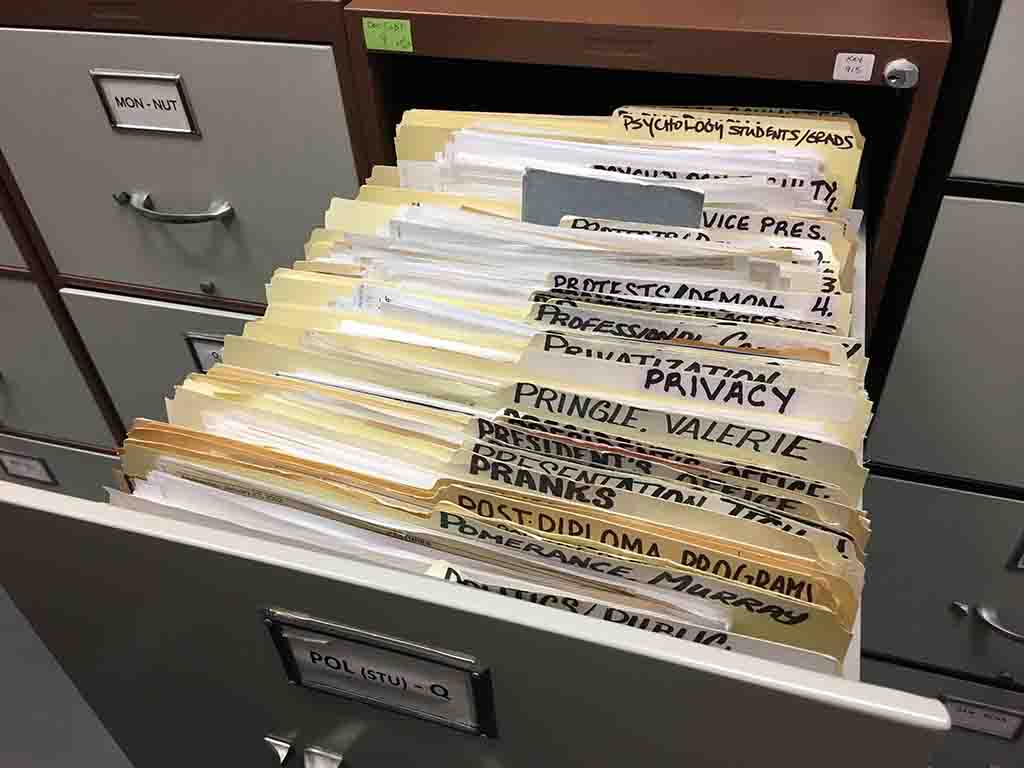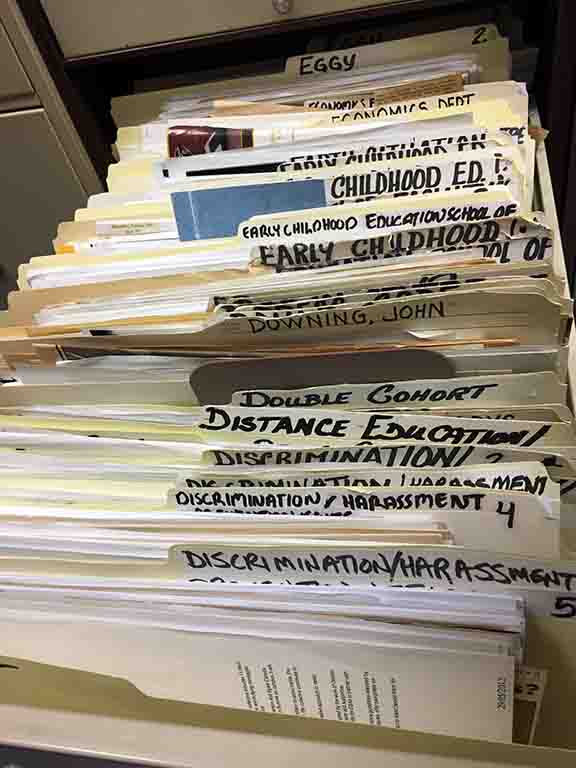 Inside an artifact box :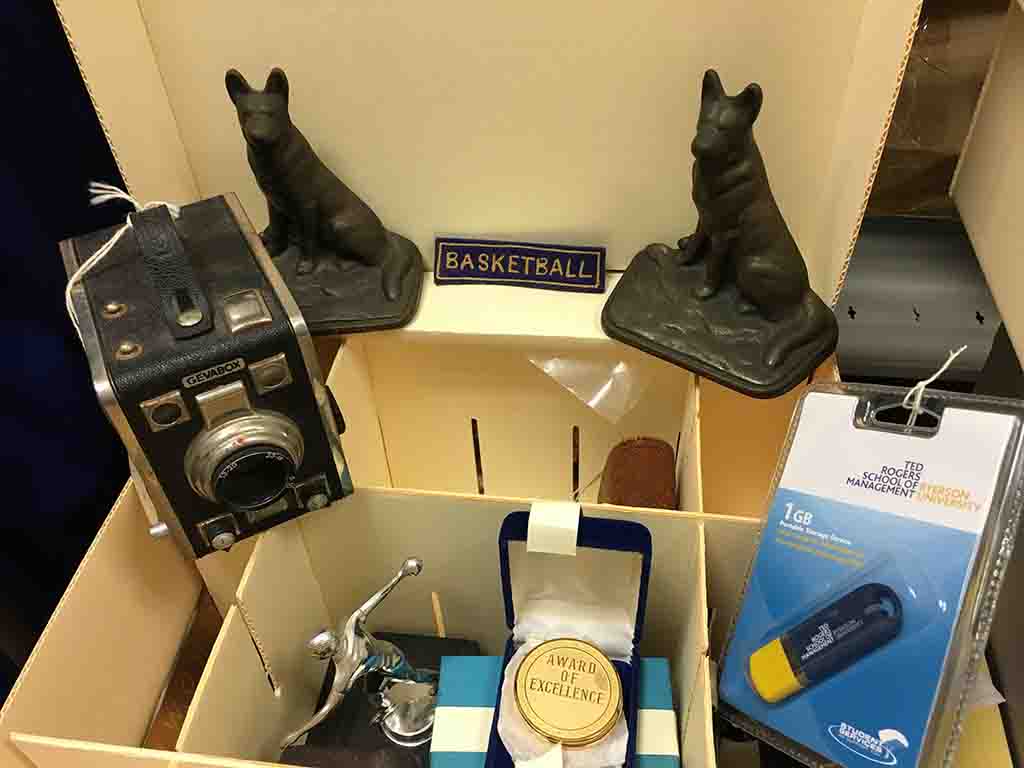 A sample of what might be displayed for Alumni Weekend.  Did you use one of these calendars :
…or maybe you wore one of these…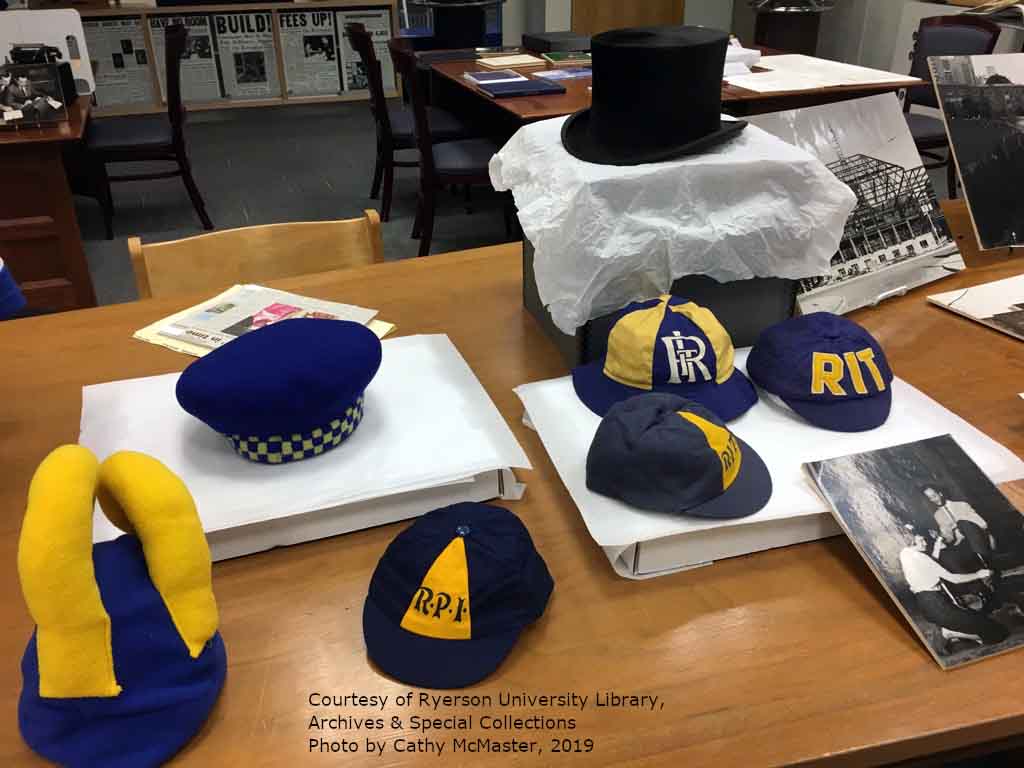 However, it's been 70 plus years since these adding machines were used in Business courses :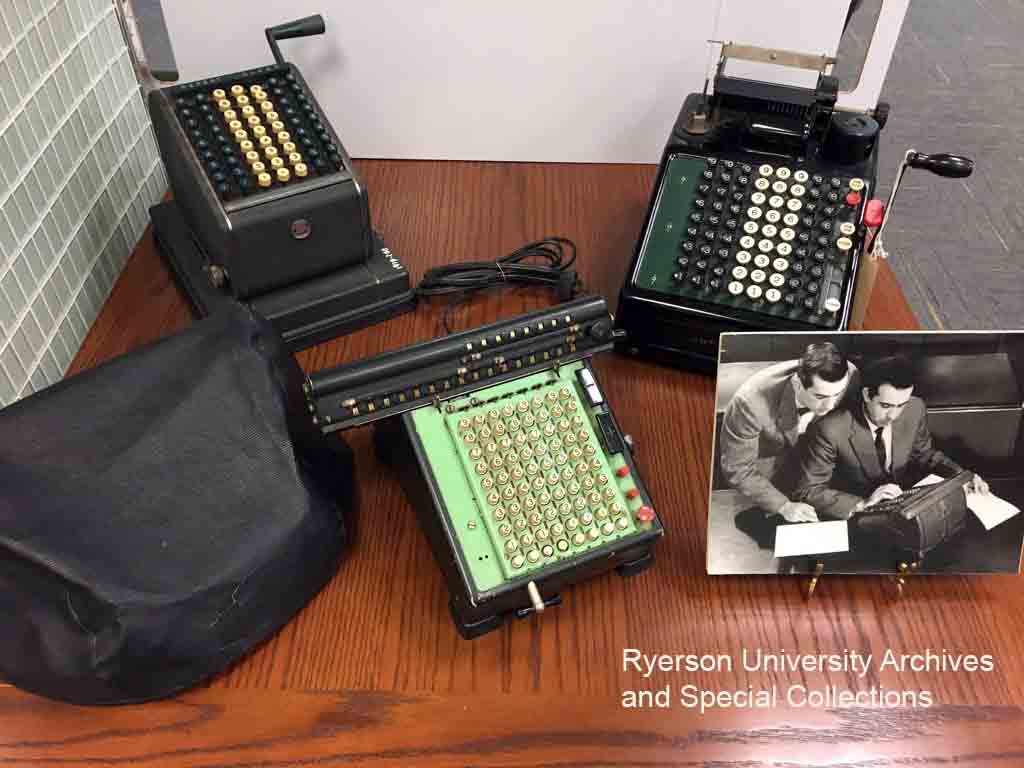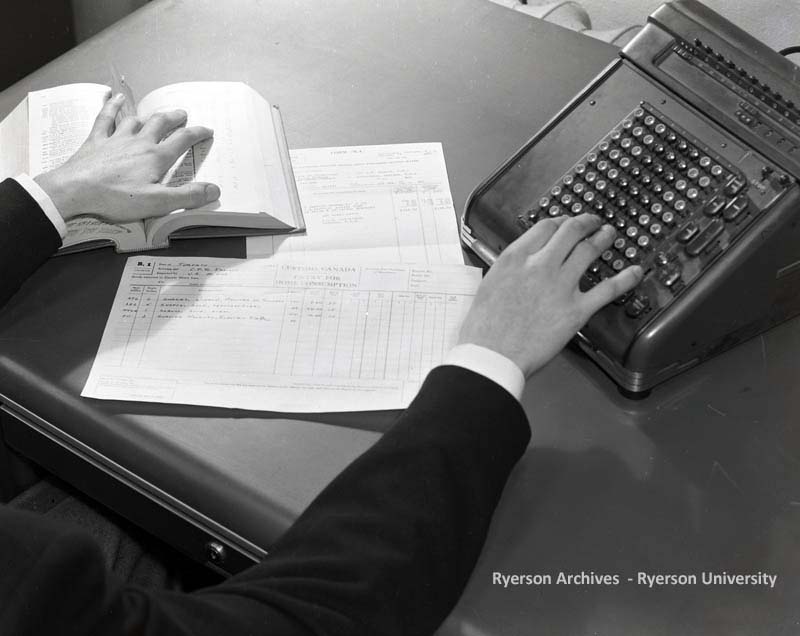 Students started the year in September 1961 with a campus still in transition from the old (Ryerson Hall, now demolished, behind the magnificent tree and its out buildings), to the new with Kerr Hall, here under construction.  KHE  is in the background…
The photograph above shows the south and west facades of Ryerson Hall, while the photo below (October 1961) you can see the north and west facades of Ryerson Hall.  KHE and its radio tower are visible behind and in the foreground, the trench for KHW :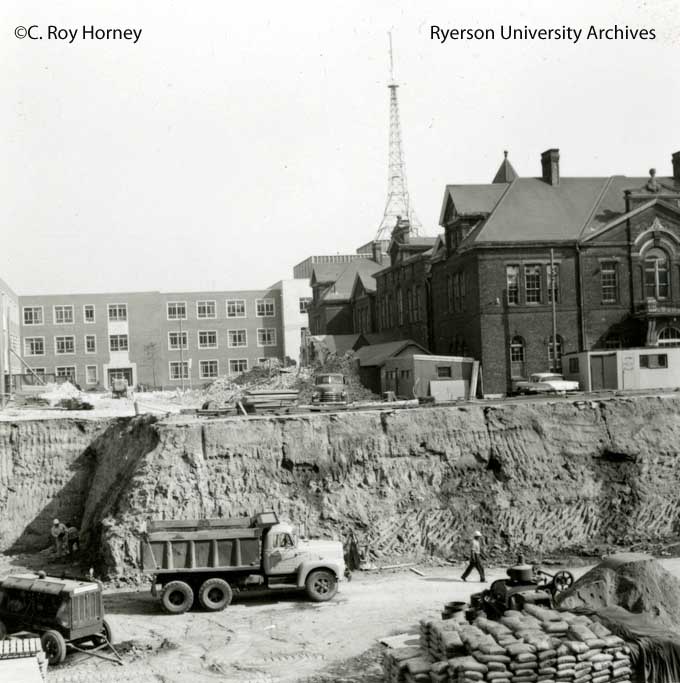 Shot glasses were student union graduating gifts.  Clearly visible is 1971 :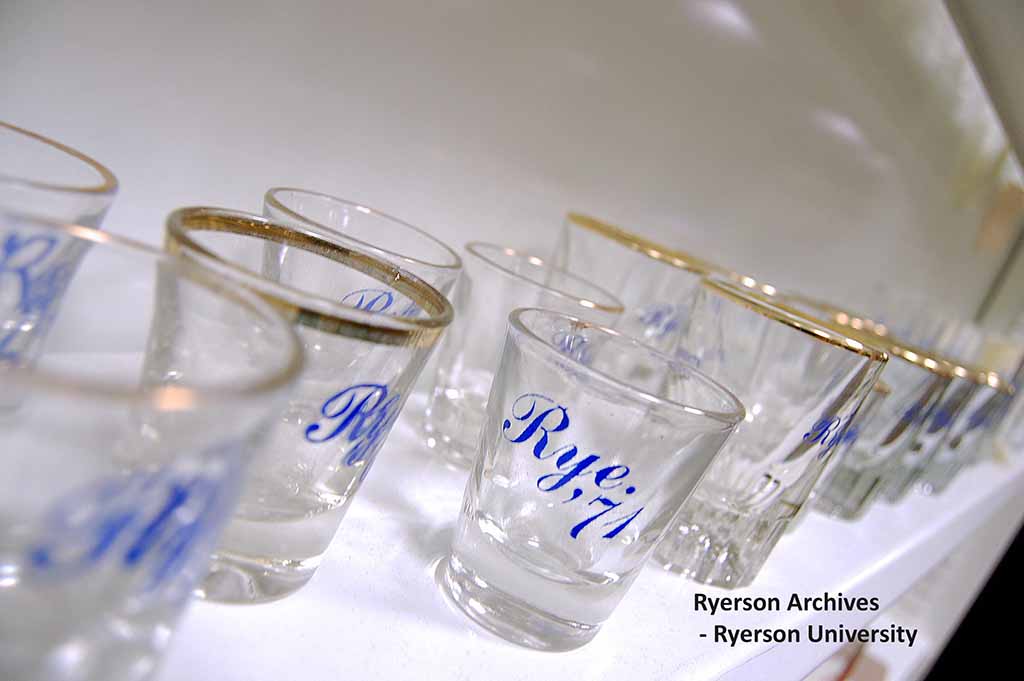 For those of you who started your final year in 1971, you might be in this 1972 graduating class :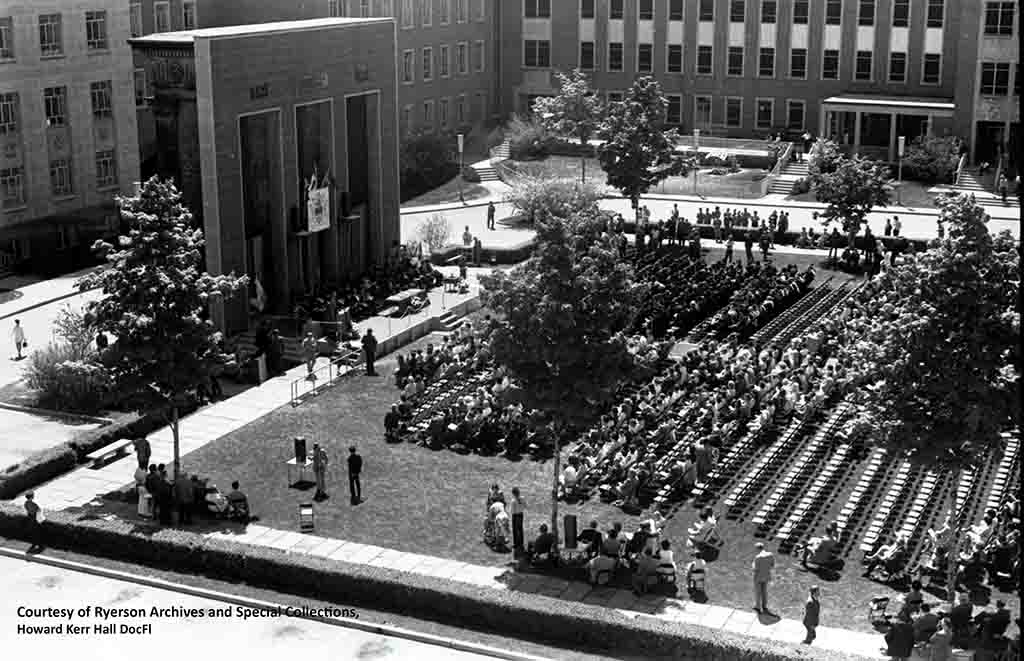 Did you skate on the rink in 1981 :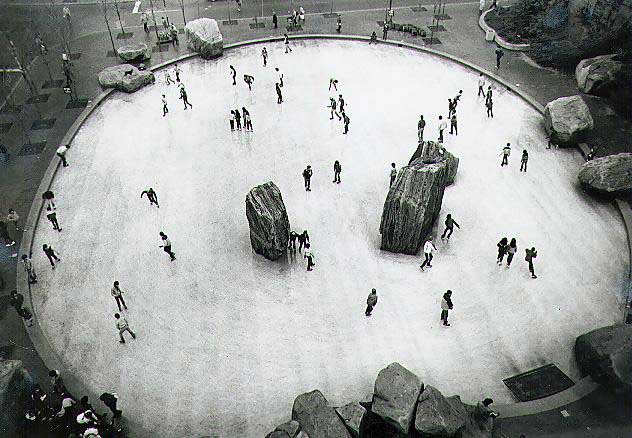 A 1995 procession of graduands reflects all graduates' experience whose ceremonies were in the Ryerson Theatre :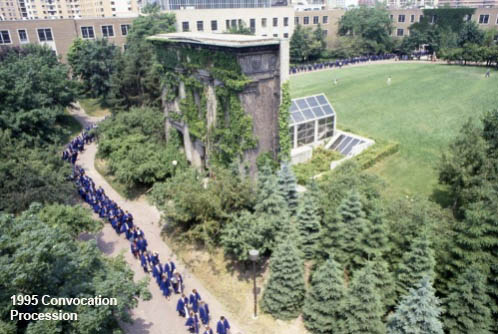 If you graduated in 2001, you might have been at this ceremony when Nelson Mandela and Graca Machel received Honorary Degrees :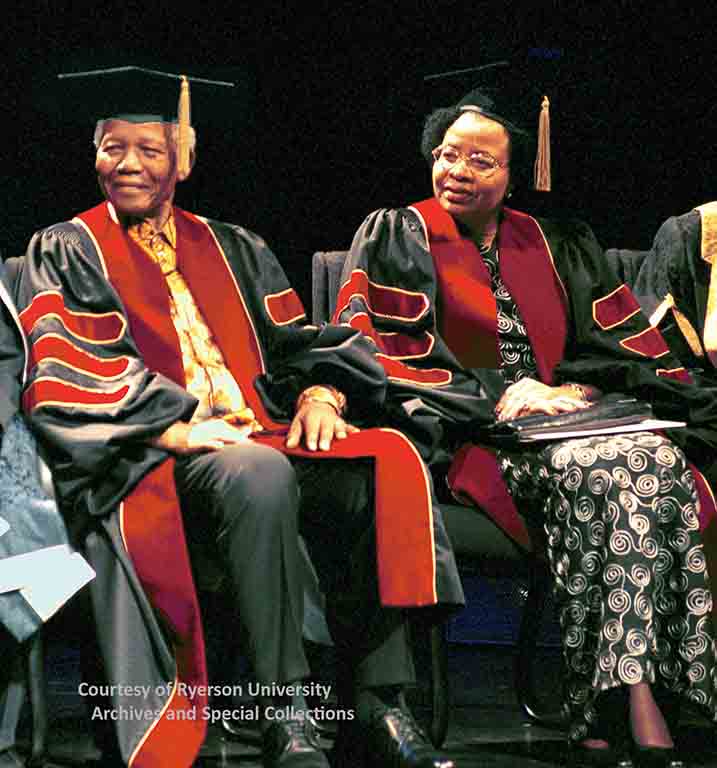 And, finally, what was the tuition in each of the feature years?
Annual tuition includes ancillary fees (not course fees) :
1951/1952 = $62
1961/1962 = $246 – $256
1971/1972 = $318 – $328
1981/1982 = $756
1991/1992 = $2,042
1996/1997 = $3,365
2011/2012 = not available
and currently (2021/2022) = $7,053 – $11,140
Thank you for joining us for our second virtual alumni event.
We hope we see in you person in 2022!
Re-visit the 2020 Virtual Alumni Open House blog