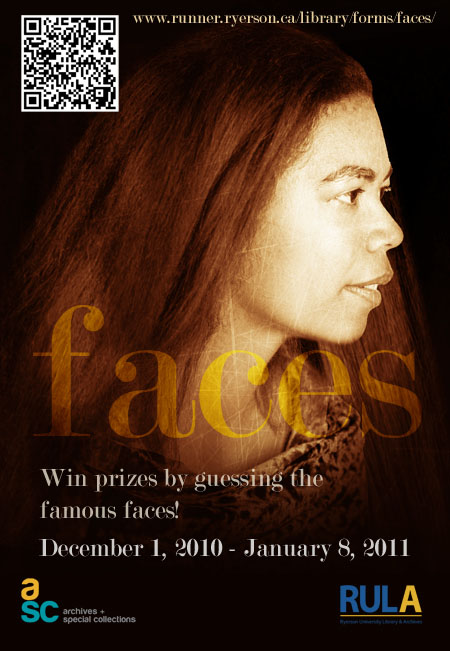 There's still time to enter the Special Collections Photo Contest! The contest deadline has been extended until January 21st, with winners announced on January 23rd!
View the online hints or visit us on the 4th floor of the Ryerson Library to view photos, books and prints of famous people from history on display. If you think you recognize the portraits, take our quiz online to be entered for one of two prizes: a $50 Bookstore gift certificate or a $25 Starbucks gift card.
Names and faces will be revealed after the contest closes.
http://library.cf.ryerson.ca/forms/faces/
For more information, call or email Special Collections at 416-979-5000, x4996 or specialcollections@ryerson.ca.