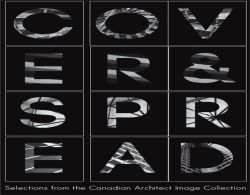 An upcoming exhibition titled
Cover & Spread
in the Paul H. Cocker Gallery in Ryerson's Architecture Building features selected images from
Canadian Architect
magazine. This
collection
was donated to Special Collections in 2009, making thousands of negatives, transparencies and photographs taken for publication in
Canadian Architect
accessible to students, researchers and the public.
Special Collections
is located on the 4th floor of the Library. The collection is a significant record of Canadian architecture between the years 1955 and 1990. Using photographs from the
Canadian Architect
collection, students and faculty designed and mounted this exhibition, looking at modern architecture in Canada. The exhibition will be open from October 22nd to November 14th, and is accessible to the general public.
For more information, see the article on the Canadian Architect website.