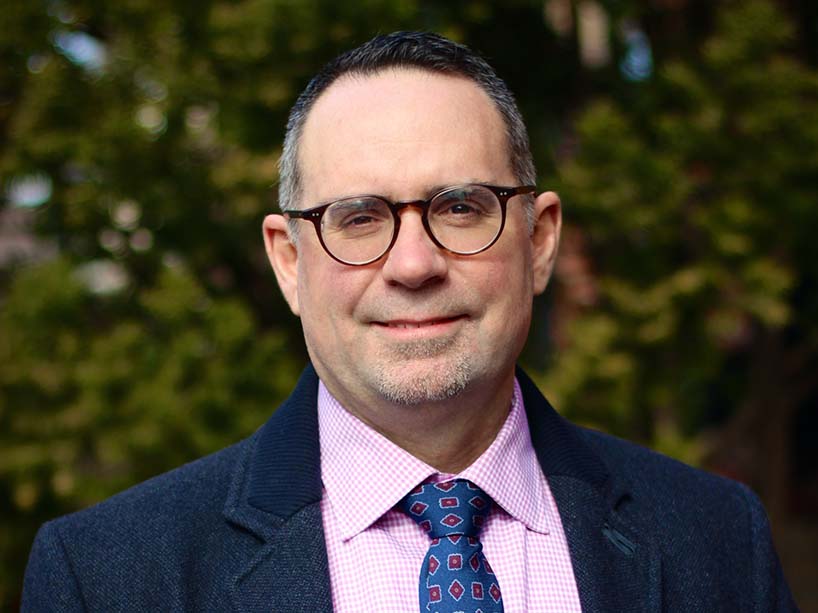 Accomplished leader joins TMU from Brock University
From the Interim Provost and Vice-President, Academic
I am very pleased to announce the appointment of Mark Robertson as Toronto Metropolitan University (TMU)'s chief librarian effective July 1, 2023.
With more than 24 years of experience working in academic libraries, Mark joins us from Brock University where he has been university librarian since 2016. As a member of Brock's senior administrative council, Mark developed a new strategic plan and master space plan for the library, saw the opening of a new makerspace and provided leadership for the establishment of an open access policy. Further, his work to strengthen the library acquisitions budget resulted in a significant rise in the library's performance in the Maclean's Magazine rankings of  comprehensive universities in Canada.
Prior to Brock, Mark spent 17 years at York University, including eight years as associate university librarian for information services.
"Over the years I have had opportunities to collaborate with such talented people at the TMU libraries," said Robertson. "I have always been struck by the spirit of creativity and innovation. I am excited and honoured to be joining as chief librarian."
In his new role Mark will work collaboratively with more than 100 internal library staff as well as academic units across the university and the external community to facilitate new opportunities for innovation and excellence in library services. His portfolio will support a growing academic community and provide crucial academic learning, creation and research resources, programs, services and spaces to the university.
"While I'll be new at the university," he said, "in many ways coming to TMU brings my career full circle. My first professional job was only blocks from the campus, and I've always felt deeply invested in Toronto. It's exciting to me the way that the university has carved a unique niche for itself in its mix of academic programs, commitment to innovation, social justice, and for its role in city-building. I am thrilled to be joining the TMU team."
An active member of the board of directors for the Canadian Research Knowledge Network, Mark also chairs the Canadian Association of Research Libraries Impact Framework Working Group and is a longtime member of the Ontario Council of University Libraries and Canadian Association of Research Libraries directors.
Mark earned his bachelor of arts from the University of Toronto, followed by a master of arts in philosophy from McMaster University, and a master of information studies from the University of Toronto. He attended the Harvard Leadership Institute for Academic Librarians in 2009 before participating in the prestigious Association of Research Libraries Leadership Fellows Program.
I would like to take this opportunity to thank Dana Thomas, whose leadership as interim chief librarian has contributed greatly to our community.
Thank you to all committee members  for their significant contributions to this successful search:
Kelly Kimberley
Acting Associate Chief Librarian, Teaching and Learning
Richard Lachman
Associate Professor, The Creative School; Director, Zone Learning; Research Development; Experiential Media Institute
Raquel Lashley
Student, Master of Nursing
Lisa Levesque
Assessment Librarian, Law Library
Rosalynn Mackenzie
Archival Technician
Jen McMillen
Vice-Provost, Students
Jason Nolan
Associate Professor, Early Childhood Studies
Nazia Sheikh
Business Liaison Librarian
Fangmin Wang
Computer and Data Science Liaison Librarian
Please join me in welcoming Mark to TMU and offering best wishes in his new role.
Roberta Iannacito-Provenzano
Interim Provost and Vice-President, Academic