Theatre aficionado saved over 4,000 theatre programs making it one of the largest personal collections
Article by: Michelle Grady
TMU students and faculty interested in the history of Canadian theatre will now have access to one of the largest private collections of theatre playbills and programs from Toronto, Broadway and London's West end dating back nearly 70 years.
Theatre aficionado Paul Christie, who was well known in the theatre community in Toronto, amassed a huge personal collection of playbills and programs dating back to 1953, which has kindly been donated to the TMU Libraries Special Collections.
"Before Paul passed in 2021, he and I were talking one day and I asked him, 'what would you want done with your collection when you're gone?" says Arnie Lappin, Christie's close friend and colleague at the Elgin-Winter Garden Theatre, where he worked as an usher for 25 years. Christie's collection is extensive, dating from 1952 to 2020 and it includes approximately 4,000 theatre bills and programs, as well as ticket stubs, reviews and images from performances.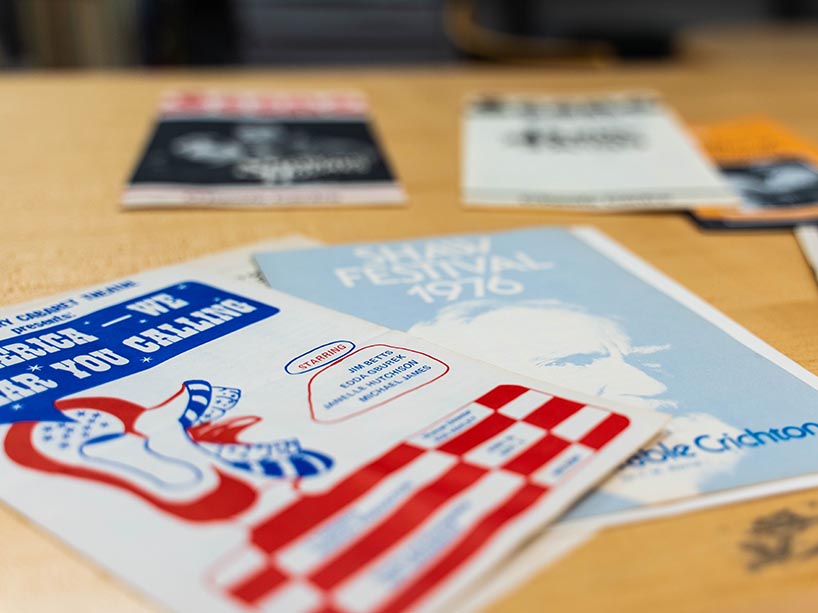 After extensive research and consideration, Lappin connected with the TMU Libraries's Special Collections, where students and researchers at the School of Performance, as well as the general public, could access this extensive archive of theatre materials and dive into a great historical record of theatre in Toronto.
"It was really important that these go somewhere where they would be accessed by students and that they would be used and appreciated and have a life in research," says Alison Skyrme, special collections librarian. She and her team at the Special Collections have been busy cataloguing and digitizing Christie's collection, which will be ready for full access come summertime.
A theatre buff and mentor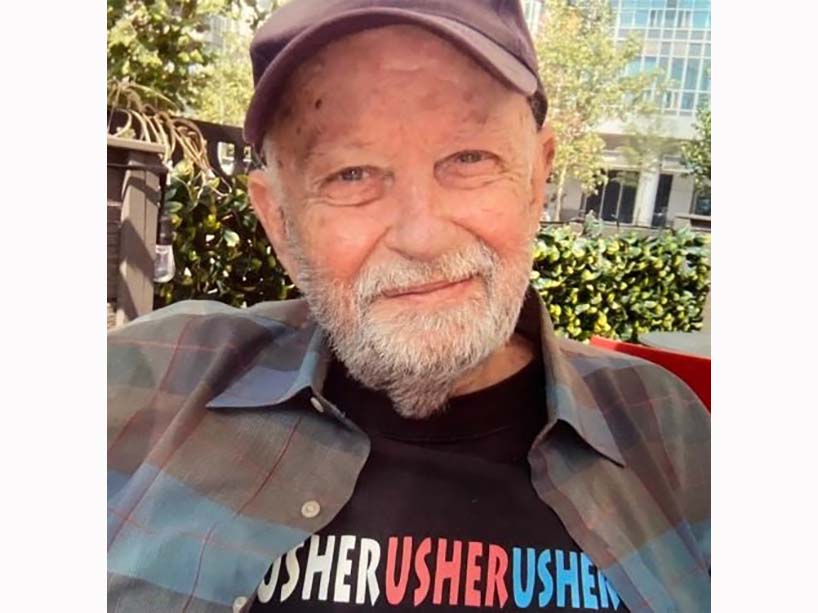 Christie had a deep personal interest in theatre productions, says Lappin. "Paul's knowledge of the performing arts was peerless, and he unconditionally supported the careers of generations of emerging actors, singers and writers."
Though he worked as a court reporter professionally, he also worked and volunteered for over 25 years at various Toronto theatres, including the Elgin-Winter Garden Theatre, where he met Lappin. "All during his life he was a mentor to hundreds of aspiring performers, writers and directors – attending their shows, events, reading their books and scripts. As he neared retirement he began working at Toronto theatres as an usher and eventually worked at the Elgin-Winter Garden Theatre Centre in that capacity for 25 years."
Christie organized his collection of about 4,000 theatre bills and programs in binders by date, and included reviews or images that appeared in the theatre section of the paper. Skyrme says the Library is keeping these materials as they catalogue everything.
"I think the history of theatre in Toronto is really held here," she says. "There are programs from other cities as well, but it's mainly focused on Toronto, and it's really fascinating to see that there were theatres that no longer exist, including one called the Crest Theatre."
Though there are databases online that contain information about theatre productions in Toronto, Skyrme says she isn't certain how far they go back. "This collection has information that might not be available anywhere else."
"The fact that it is so organized means that his intentions in the collection are very clear. We know exactly how he accessed them himself and how he wanted them to be catalogued," she says. "So we tried to stay true to that and keep it as he had organized it."
The collection will be available to view at the Library's Special Collections this spring.
Article posted on TMU Today, March 23