It's time for summer projects at the Toronto Metropolitan University Library and Archives (RULA) and we're fortunate to have wonderful student staff here to help. Read on to learn about some of our projects and the roles of student staff.
Anish, Accounting
Anish is our Weekend Circulation Assistant. He's available to help you access Library materials and answer borrower questions on Sundays. On weekdays this summer, Anish is meeting people from all over the world and helping them learn about Toronto as staff at a hotel.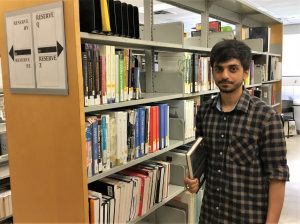 Claire, Business Management
Claire assists visitors in two popular Ryerson buildings–the Library and the Student Learning Centre–as a Library/SLC Specialist. As part of the front-line services team, Claire provides information about programs and facilities in the Library, SLC, and the University. You'll also spot her assisting with special events and conducting head counts. Claire's excited to help people learn more about the campus and the Ryerson community all summer.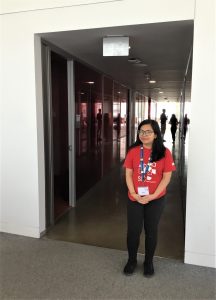 Hafsa, Biomedical Engineering
Hafsa works behind the scenes as a Library Digitization Projects Assistant. Hafsa is helping to serve patrons in a variety of ways by supporting eReserve, Interlibrary Loan, and Accessibility Services. The range of projects and the opportunity to work alongside RULA staff are some of the reasons Hafsa is enjoying her summer at RULA.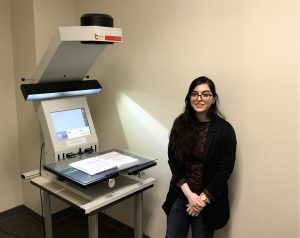 Mathura, Business Technology Management
Mathura works with staff in Development and Library Client Services as a Special Project Assistant. By bringing the student perspective to projects like reviewing Library policies and the Library student employment program, Mathura is contributing to the continuous enhancement of front-line services at RULA. Outside of work, Mathura looks forward to exploring Toronto this summer.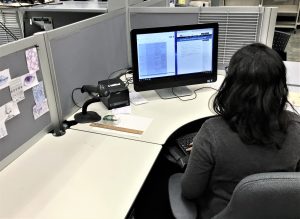 Are you a Ryerson student interested in joining the team? Keep an eye on our Student Jobs page and social channels.