Open Access Week is a global event held annually in October to raise awareness of the benefits of Open Access in the academic community.  Open access materials are academic materials distributed online legally and free of cost. This year's theme is  Open for Whom? Equity in Open Knowledge – a prompt for the academic community to consider the benefits of open access, which include increased access to knowledge in our own communities and around the world. Ryerson Library is hosting several Open Access Week events in the week Oct. 21-27. We encourage faculty and graduate students to attend open access events and learn more about how open access can benefit your teaching and research.
Open Access Week Keynote and Award
Day: Oct 21, 2019
Time: 12 p.m.- 2 p.m.
Location: Library Collaboratory, 3rd Floor (access via 3rd Floor, LIB/SLC)
Keynote – Open Access and Inclusive Infrastructure in Support of Epistemic Diversity and Knowledge Equity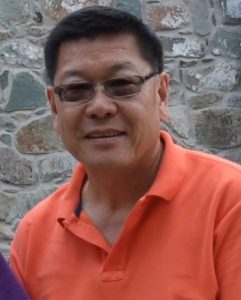 Keynote Speaker: Leslie Chan, University of Toronto, Scarborough
Leslie's talk will focus on why we need to think beyond Open Access and the common debates about business models and licensing options. As commercial interests have increasingly been monopolizing the essential infrastructure of knowledge production and distribution, this will have the effect of further narrowing the ways we think about the research processes, dissemination, and evaluation of impact. The implications for the reduction of intellectual diversity and means of knowledge representations will be discussed.
Leslie Chan Biography: 
Leslie Chan is an Associate Professor at the Centre for Critical Development Studies, University of Toronto, Scarborough, where he is crossed appointed to the Department of Arts, Culture, and Media. His teaching and professional practices center on the role of "openness" in the design of inclusive knowledge infrastructure, and the implications for the production and flow of knowledge, and their impact on local and international development. An original signatory of the Budapest Open Access Initiative, Leslie has been active in the experimentation and implementation of scholarly communication initiatives of varying scales around the world. He has served as Director of Bioline International, an international collaborative open access platform since 2000. Leslie was the principal investigator for the Open and Collaborative Science in Development Network (OCSDNet), funded by IDRC in Canada and DFID in the UK, and the PI of the Knowledge G.A.P project. He serves on the advisory board of the Directory of Open Access Journal, and the San Francisco Declaration on Research Assessment (DORA). Recently he became a member of an international working group on Investing in Open Infrastructure. He has published broadly on open access, open science, and scholarly communications.
Award – 2019 Ryerson Library Open Access Wall of Fame 
Dr. Jennifer L. Lapum
Dr. Jennifer Lapum is a Professor in the Daphne Cockwell School of Nursing. She is a leader and social justice advocate in the development and curricular integration of Open Educational Resources (OER) in post-secondary education. She has been a lead author and editor in the production of several e-textbooks that have involved creating original content combined with adapting and remixing existing OER. These resources have included topics related to health assessment, vital sign measurement, scholarly writing, nutrition, nurse-client interviewing, and immunizations. In addition to reducing textbook costs for students, Dr. Lapum's passion is to promote learner engagement and create accessible learning spaces by leveraging the multi-media and interactive elements of book authoring software programs. The collaborative nature of OER production has been a cornerstone of her work in which she has valued the joint efforts of students, educators, instructional designers, librarians, artists, among others.
Publish Open Access without Paying Fees & Distinguish Yourself with an ORCID ID
Date: Oct 21, 2019
Time: 2 p.m.- 3 p.m
Location: Ryerson Library Collaboratory (access via 3rd Floor, LIB/SLC)
Do you want to publish your scholarly work and make it openly discoverable on the Internet, AND also comply with your publisher agreement? The Library will show you how to "publish green" open access versions of your scholarly articles without having to pay extra fees. Using SHERPA/Romeo and the Library Digital Repository you can learn how to make your article available even if you have already signed a publisher agreement. In this workshop you will also learn how to set-up, use and populate an ORCID account. In order for scholarly work to be found in a global network of researchers, it is essential to easily differentiate authors. Many journal publishers and funding agencies now require or encourage authors to apply with an ORCID ID. In fact over 80 publishers now require an ORCID ID to submit papers, including IEEE, Sage, and Wiley.

Film Screening: Paywall – The Business of Scholarship
Date: Oct 22, 2019
Time: 11 a.m.- 12:30 p.m
Location: Ryerson Library Collaboratory (access via 3rd Floor, LIB/SLC)
As part of Open Access Week, the Library will be screening Paywall: The Business of Scholarship. This documentary, which focuses on the need for open access to research and science, questions the rationale behind the $25.2 billion a year that flows into for-profit academic publishers. There will be popcorn! This is a drop in event open to the Ryerson community.
Engage Students with Social Annotation
Date: Oct 22, 2019
Time: 3 p.m. – 4 p.m.
Location: Ryerson Library Collaboratory (access via 3rd Floor, LIB/SLC)
Join the teams from the Centre for Excellence in Learning & Teaching and the Ryerson Library for a hands-on workshop on teaching with social annotation, a new way to engage students with their readings. Recent research has shown that social annotation, which allows students to leave comments, questions, and reflections in the virtual margins of digital texts, as well as interact with each other, builds community and improves students' reading comprehension, motivation, and critical thinking.
You will learn how to use 
Hypothes.is
, an open and free web annotation tool. 
Hypothes.is
 allows you and your students to collaboratively annotate websites and course readings. Hypothes.is can also be used for your own scholarly, research, and creative work.
Hypothes.is
 is one of many open pedagogy tools available for your teaching needs.