New to the Collection: Bossypants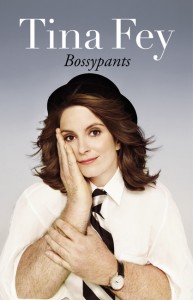 In her autobiography, comedienne Tina Fey takes us through her life in an endless series of laugh-out-loud moments. In this hilarious look at the comedy industry from a female perspective, we watch Fey grow up, from the incident that caused the scar on her face all the way to the birth of her child. Of special note are the chapters about her father and her initial experiences working at Saturday Night Live.
If you like this one, try:
The Worst Date Ever
Look Back in Hunger
Love, Ellen
In addition, check out more titles in our Popular Reading Collection.