The Library's Digital Media Experience Lab (the DME) opened on Monday and it's been full of students ever since.
The DME is a library resource that aims to support student learning both within the classroom and as an extracurricular pursuit through workshops, peer tutoring, and one-on-one instruction. The goal of the DME is to help Ryerson students learn basic and advanced technology skill-sets while exposing them to new and emerging tech.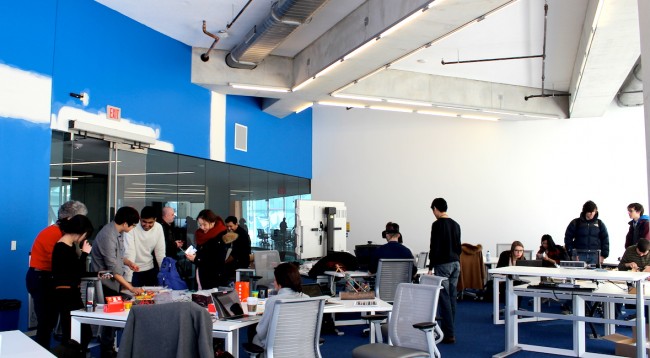 To introduce students to the DME, the team set up a "tech petting zoo" for the first-week kickoff. A Makey-Makey fruit piano and playable birds, a 3D printer in the midst of being built, and an Oculus Rift virtual reality headset drew crowds into the lab's beautiful space on the 3rd floor of the Student Learning Centre.
Several students have already become DME regulars, lending their enthusiasm and expertise to help build the 3D printer, create new configurations for the Makey-Makeys, and set up new virtual reality experiences by connecting the Oculus Rift to a Leap Motion controller. On Thursday, the students taught Ryerson Chief Librarian Madeleine Lefebvre how to play chess using the system.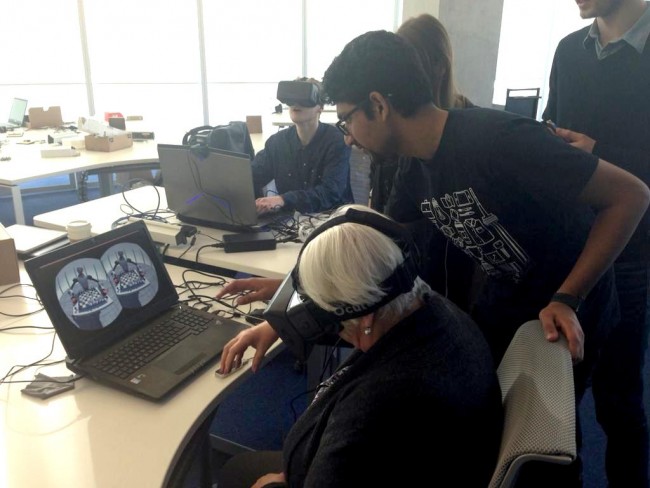 As more equipment continues to arrive, we fully expect that the space will continue to evolve to meet the needs of our creative, experimental, dedicated students!