Welcome to the Library Collaboratory
The Library Collaboratory is a multidisciplinary and interdisciplinary research space equipped with 3D printers, laser cutter, prototyping tools and more, for graduate students and faculty members, including sessional instructors. Our workshops are open to the whole of Toronto Metropolitan University. Access to the Library Collaboratory, staff expertise and technology resources are for members of the space only.
Membership is free. Learn more about membership here.
Accessing the Library Collaboratory:
The Library Collaboratory is open to faculty and graduate student members.
The Library Collaboratory is staffed Monday – Friday, 10 a.m. – 4:30 p.m. The Library Collaboratory is available to members whenever Library building is open, via card access.
If interested in a particular piece of technology, email collab@torontomu.ca to make an appointment for training or to book a window of time.
---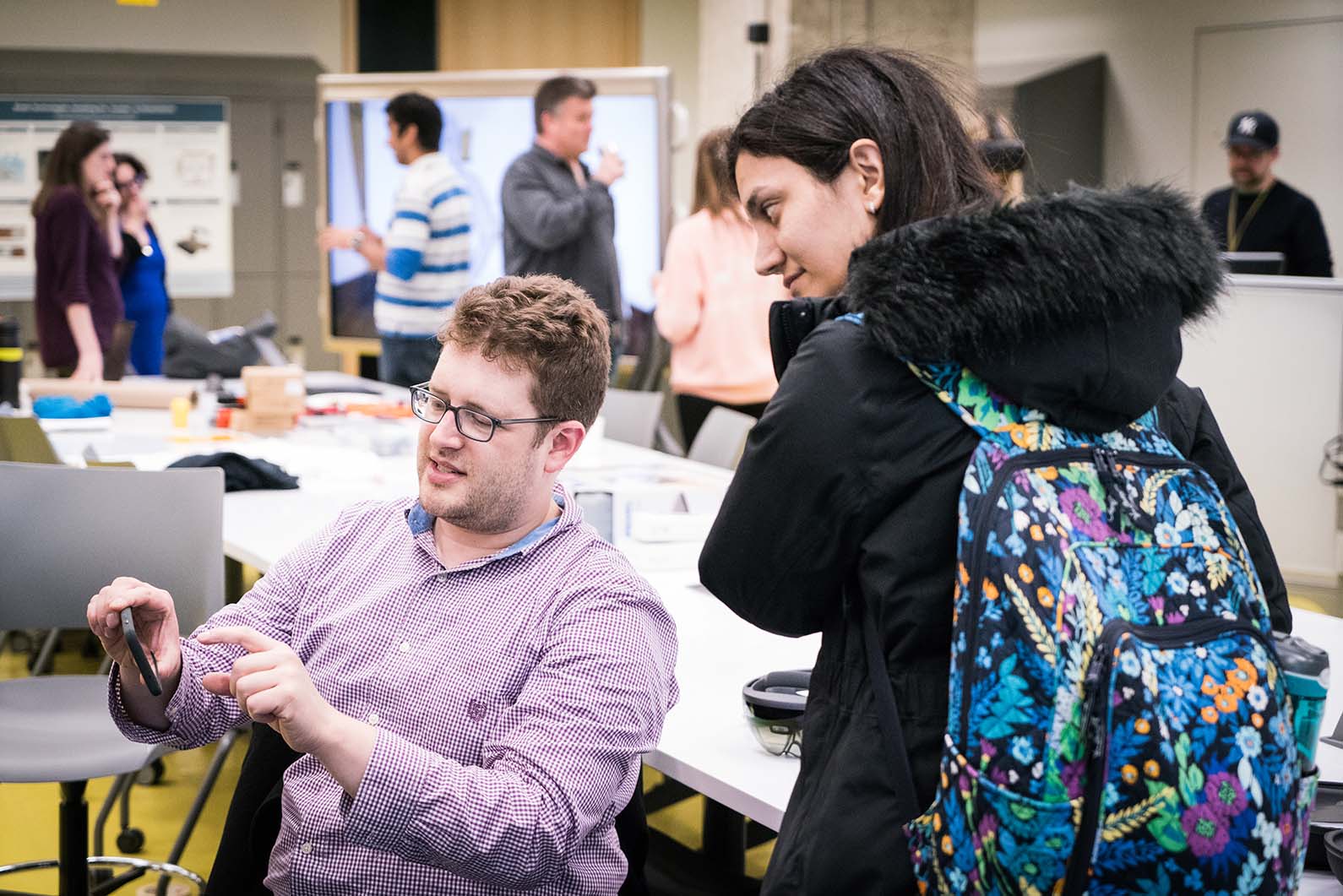 For Faculty
Individual faculty are free to explore the Collaboratory in whatever area they are interested in, whether to learn about new equipment or peruse their own research. Our goal is to lower the barrier for access to equipment for faculty. Fill out this form to verify faculty/instructor status and for requesting door access.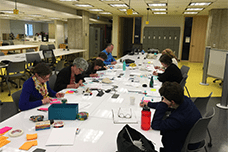 For Research Teams
Researchers who have a project team or would like dedicated space work can apply with a research project. Faculty whose research assistants need space to work or access to technology are welcome to register using this form, and will be contacted with progress.
How we can help
Through the Collaboratory, the library provides access to workspace and technology resources for TMU faculty, sessional instructors, staff, and graduate students.
Upcoming Events
June 12, 2023

June 15, 2023

June 16, 2023

June 27, 2023
Logo and Acknowledgment
All researchers and (and associated assistants) who access TMU Library Collaboratory resources (including consultation, workspace and training) in support are required to acknowledge this support by displaying the Toronto Metropolitan University Library logo.
in all advertising and promotional materials (e.g. posters, bulletins, flyers, print ads);
in books, periodicals and other literature;
on CDs, DVDs and other artistic materials;
in music, film and video credits;
on websites;