Welcome to the TMU Library Collaboratory
The Library Collaboratory is a multidisciplinary and interdisciplinary research space equipped with 3D printers, laser cutter, prototyping tools and more, for graduate students, faculty members, including sessional instructors, and researchers at the Toronto Metropolitan University (TMU). Our workshops and events are open to the entire TMU community. Access to the Library Collaboratory, staff expertise and technology resources are for members of the space Library Collaboratory only.
Membership is free. Learn more about membership here.
Accessing the Library Collaboratory:
The Library Collaboratory is open to faculty, research staff and graduate students.
The Library Collaboratory is staffed Monday – Friday, 10 a.m. – 4:30 p.m. The Library Collaboratory is available to members whenever Library Building is open, via card access.
Find the Library Collaboratory in the Library Building via the SLC Building. Upon entering the SLC Building, take the elevator up to the 3rd floor. Turn left and look for the Library Collaboratory at the end of the hall, marked by large yellow doors.
If you are interested in a particular piece of technology, contact staff at collab@torontomu.ca to make an appointment for training or consultation.
---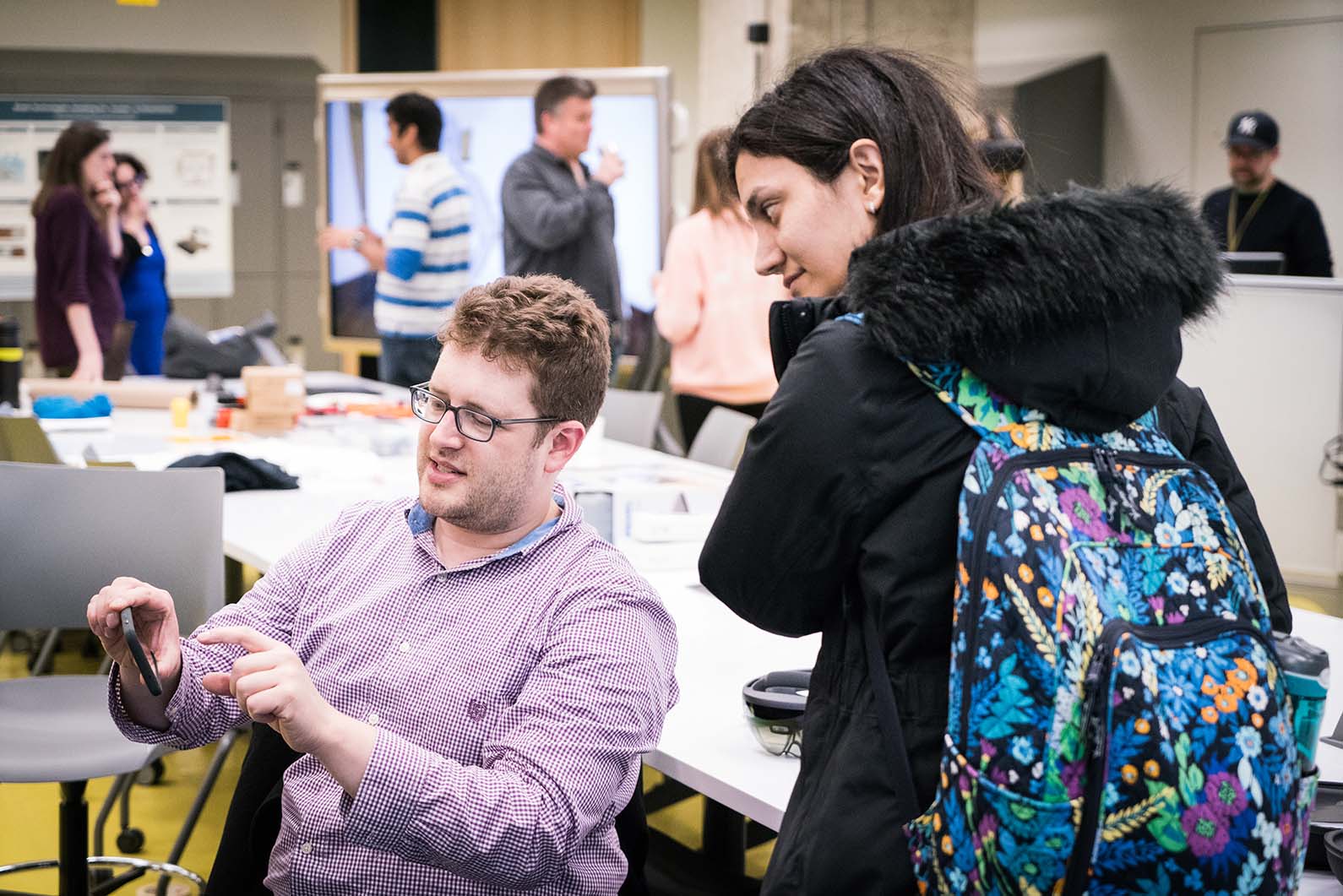 For Faculty, Research Staff and Graduate Students
Registered members of the Library Collaboratory are free to explore the possibilities for prototyping, learn new and emerging technologies, update fabrication and/or design skills, and explore the possibilities for interdisciplinary research. The Library Collaboratory is open to all faculty, research staff and graduate students at TMU, for barrier-free access to technology. Learn more about technology resources and membership.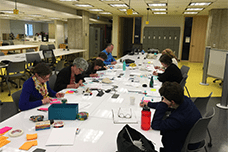 For Registered Members' Research Projects & Teams
Researchers (Faculty or Staff) who are also registered members of the Library Collaboratory who have a project team or would like dedicated space work can apply with a research project. Registered Research Leads whose research assistants need space to work or access to technology are welcome to register their project. Learn more about registering a research project at this link.
How we can help
Through the Library Collaboratory, TMU Libraries provides access to workspace and technology resources for TMU faculty, sessional instructors, research staff, and graduate students.
Upcoming Events
October 4, 2023

October 6, 2023

October 9, 2023

October 10, 2023

October 13, 2023

October 14, 2023

October 19, 2023

October 24, 2023

October 25, 2023
Logo and Acknowledgment
All researchers and (and associated assistants) who access TMU Library Collaboratory resources (including consultation, workspace and training) in support of their research are required to acknowledge this support by displaying the Toronto Metropolitan University Library logo. Follow the link for more information.