Open Educational Resources and Public Domain texts are great resources for exploring open pedagogy in your classroom. These projects can be as simple or elaborate as you wish. Here are a few ideas for active learning projects:
Student Annotations of Public Domain Works
You can make a public domain work available on the Library's Pressbooks website and invite students to annotate the book using the Hypothes.is annotation tool. These annotations can be made available to other readers of the book or can be private to your class.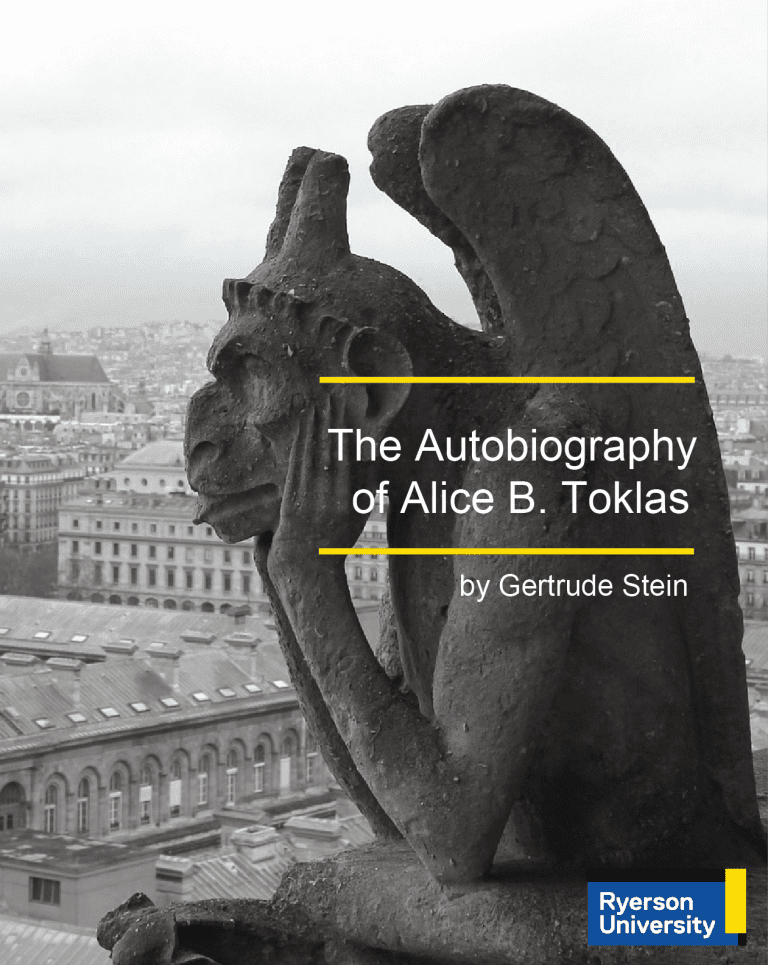 This summer, one of our English instructors asked her students to annotate The Autobiography of Alice B. Toklas on the Library's Pressbooks website. In this case students created annotation that provided additional information (text and images) about content in the book.
There are a variety of ways that annotations help students engage more fully with texts. For more annotation project ideas, check out Ten Ways to Annotate with Students on the Hypothes.is site.
If you would like to learn more about using Hypothes.is, please contact Sally Wilson swilson@torontomu.ca
Customized Anthologies
Pressbooks can also be used to create customized anthologies of materials that are in the public domain. Dr. Robin De Rosa, Plymouth State University has created an anthology of early American literature with her students. As she says in the introduction to the book "This book-in-progress has been (and is being) almost entirely created by undergraduate students and recent alums."
Public Domain Core Collection
The Public Domain Core Collection consists of over 50 titles of public domain works that have been created using Pressbooks and made available in online, epub, pdf and editable formats. The collection was created for students and faculty members in the post-secondary education sector in Ontario; however, the titles are freely available on the web to anyone who wants to read or adapt them for their own use. This project, a collaboration between Ryerson and Brock universities, was made possible with funding by the Government of Ontario and the Virtual Learning Strategy.