Welcome
We are online to support you!
Your Subject Librarians
TMU Library Subject Librarians are responsible for selecting library materials in all formats to support teaching and research in specific disciplines. In addition, they conduct library tours, workshops and subject specific library instruction.
Online Workshop Schedule
The Library runs a wide range of workshops on topics from developing research skills and learning about the Library's resources to Artificial Intelligence, Fake News, Games and Drones.
Research Skills Tutorial
This Research Skills Tutorial will help you become familiar with the research process and the collections and services available at the Toronto Metropolitan University Library. There are four modules in the tutorial and each module has a quiz. The tutorial should take 1 hour to complete.
Research Guides
Research guides contain research advice, useful tools, and the best resources for your needs curated by TMU librarians. The guides are categorized by disciplines like biology or philosophy, or broad subjects such as peer review, citations and newspapers. There are also guides written specifically for your course.
Contact Us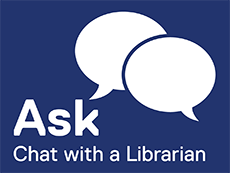 chat loading…