Statistics Canada's Census of Population for 2021 reports that Canada has a population of 36.3 million person. Of this total, just over 7 million (M) identified as having an Asian ethnic or cultural origin. This figure is broken down into West Central Asian and Middle Eastern (1.086 M), South Asian (2.323 M), and East and Southeast Asian (3.447 M). The largest ethnic subgroups are Chinese (1.714 M), Indian (1.348 M), Filipino (925 thousand (K)), Pakistani (303 K), Punjabi (almost 280 K), Vietnamese (almost 276 K), Korean (almost 218 K), Lebanese (almost 211 K), Iranian (200 K), Sri Lankan (132 K), Japanese (129 K), Tamil (102 K), Syrian (98 K), and Afghan (almost 97 K). Other groups numbering more than 50 K but less than 97 K are Hong Konger (82 K), Persian (80 K), Turkish (77 K), Bangladeshi (75 K), Armenian (69 K), Taiwanese (64 K), and Iraqi (59 K). For details consult Statistics Canada. Table 98-10-0337-01  Visible minority by ethnic or cultural origin: Canada, provinces and territories, census metropolitan areas and census agglomerations with parts
DOI: https://doi.org/10.25318/9810033701-eng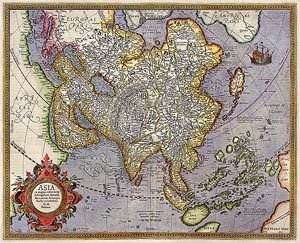 In 2002, the Government of Canada officially recognized May as Asian Heritage Month. It celebrates the long and rich history of Asian Canadians and their contributions to Canada and the world. This site, launched in conjunction with Asian Heritage Month 2003, highlights some of the achievements of Canadians of Asian heritage. Toronto Metropolitan University Library resources are emphasized. With the passage of the South Asian Heritage Act, 2001, the Government of Ontario proclaimed May as South Asian Heritage Month and designated May 5th as South Asian Arrival Day, commemorating the first arrivals from the Indian subcontinent to the Americas, beginning May 5, 1838. In June, 2005, the Government of Ontario passed the Asian Heritage Act, 2005 that proclaims the month of May as Asian Heritage Month. It recognizes and pays tribute to the role of immigrants from Asia to the development of the province. With the passage of the Sikh Heritage Month Act, 2013, the Government of Ontario proclaimed the month of April as Sikh Heritage Month. The Tamil Heritage Month Act 2014 assented to in March of that year recognizes January as Tamil Heritage Month, in acknowledgement of " the inspirational role that Tamil Canadians have played and continue to play in communities across Ontario." The Canadian House of Commons passed a motion on October 6, 2016 declaring January Tamil Heritage Month.
On June 22, 2006, the government of Canada led by Prime Minister Stephen Harper announced a redress and apologized to the Chinese Canadian community for the racist Chinese Head Tax and subsequent discriminatory measures that severely restricted immigration from China between 1923 and 1947.   A generation earlier, on September 22, 1988, Prime Minister Brian Mulroney announced a Japanese Canadian Redress and apology to the Japanese Canadians for injustices committed to the community during the Second World War.
Val Ken Lem vlem@torontomu.ca